Create words, steal tiles, and take over the board.
Letterpress – Word Game
by Solebon LLC
watch trailer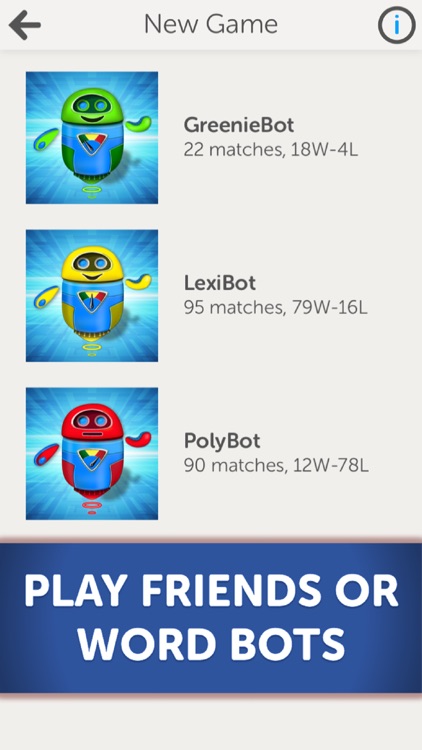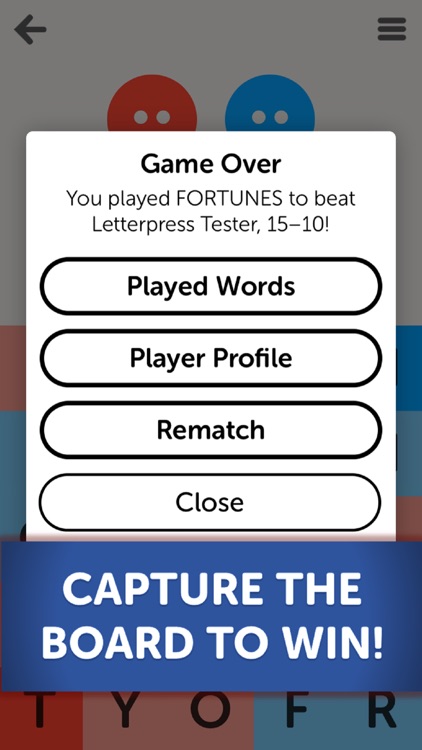 FREE

in the App Store
Letterpress is a Game Center supported, turn-based word game where you will test your skills against others. Select letters from the grid to create words so that you can outscore your opponent. Steal their tiles and take over the game board for a high ranking.
What is it about?
Letterpress is a neat game of scoring, stealing, and creating great words. Do better than your Game Center opponent to climb the ranks. Be creative and create longer words for a better chance at reigning over the game board.
For those who...
Like word game challenges
Enjoy turn-based multiplayer games
Not for those who...
Dislike word games
Prefer single-player games
Why we love it
Letterpress is a fun word challenge where you must outdo your opponent to win. Steal their tiles and create lengthier words to claim your victory in this turn-based game of words.
Letterpress is FREE but there are more add-ons
$4.99

Letterpress Upgrade
App Store Description
If you enjoy word games then you will love Letterpress. This Apple award winner is loved for its intuitive play and beautiful design. Two players take turns spelling words to capture the board. Player with the most points wins!

o PLAY words at your own pace. Notifications signal your turn.

o ALWAYS FREE and full-featured games.

o COMPETE against friends, let Letterpress find you an opponent or challenge one of our Bot players.

o CHAT in real-time with other players.

o TRACK your performance with Statistics and Leaderboards.

o DICTIONARIES power real-time word definitions.

o Many more game features and customizations available.

For free support and answers to frequently asked questions, head over to http://www.letterpressapp.com/support.html. Follow us on Twitter @LetterpressApp. Like us on Facebook http://www.facebook.com/Letterpress. Play everywhere!

Letterpress is built in the USA by the team at Solebon LLC (http://www.solebon.com) where
we are dedicated to Sharpening Minds at Play.