The maker of Aqua Globs, Ball King, and Bike Baron has a new mini golf game.
Magic Golf
by Qwiboo Ltd
watch trailer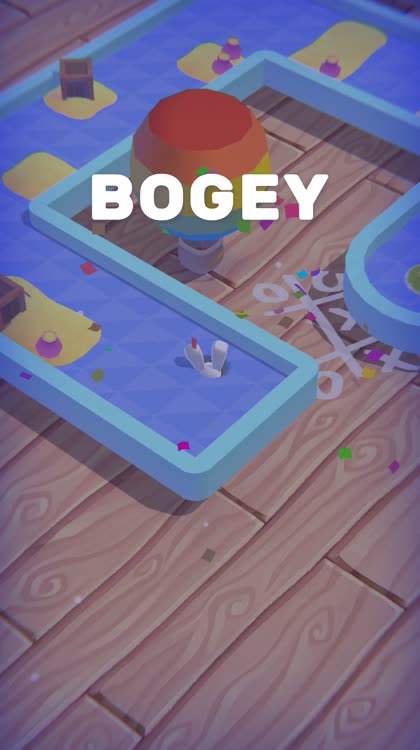 FREE

in the App Store
Magic Golf wants to be an endearing golfing game for the whole family, but it's riddled with flaws.
Get chests. Magic Golf has opportunities for free chests that contain rewards, like gems and costume tokens.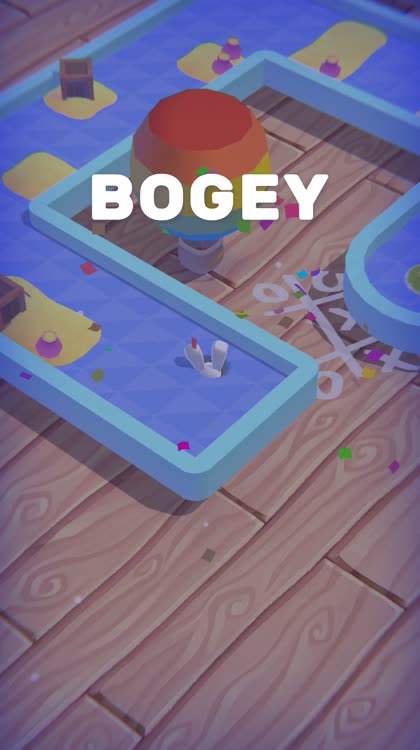 Challenging courses. Magic Golf has thousands of levels, and they range from simple to challenging. Plus, the cute graphics make this appealing to all ages.
Earn stars. You can earn up to three stars on each stage by completing objectives.
What is it about?
Graphically speaking, Magic Golf is definitely pretty to look at. The game's rendered in 3D and it's full of bright and vibrant colors that are appealing to the eyes. The various stages feature what looks like a children's playroom, complete with all sorts of toys and gadgets laying around on the textured, wooden floor. On the courses themselves, it's easy to recognize the different types of obstacles that await you, as well as where your rabbit ball can actually go. Animations are smooth and fluid, so I had no issues with lag on my iPhone 8 Plus. The music is rather whimsical and it's all completed by the cute sound effects. Like Qwiboo's other games, Magic Golf is definitely aesthetically pleasing and charming with sound design.
Magic Golf is FREE but there are more add-ons
$1.99

Bag of Gems

$4.99

Box of Gems

$49.99

Pile of Gems

$9.99

Barrel of Gems

$0.99

Tie

$0.99

Police Hat

$0.99

Glasses

$0.99

Axe

$0.99

Red Glasses

$0.99

Mustache
App Store Description
Mini Golf like you never played before! Thousands of crazy courses are waiting for you. And once you're ready for something else, start creating your own and share them with the world! Don't forget to upgrade your character with tons of wacky accessories. And most importantly, have fun!

- PLAY thousands of player created courses
- COMPLETE challenging goals on each course
- CREATE and SHARE your own courses
- CUSTOMIZE your character with awesome acessories
- COMPETE with your friends in daily tournaments