Match a Number is a simple number puzzle game where you aim to match numbers to gain the highest score you can
Match a Number
by Ahmed Khalifa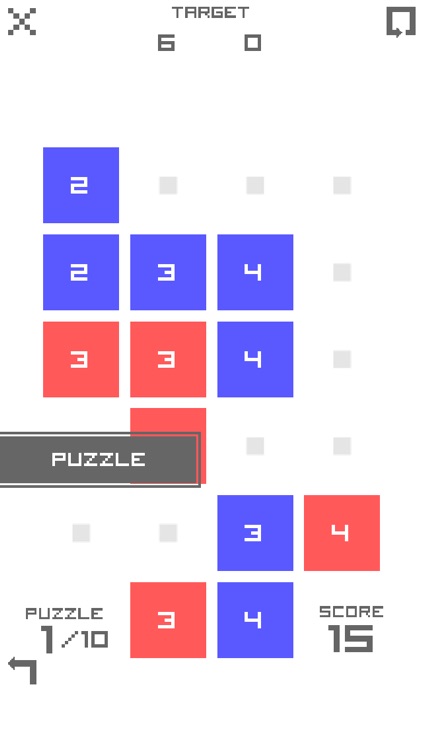 What is it about?
Match a Number is a simple number puzzle game where you aim to match numbers to gain the highest score you can. You play the game by moving your finger over colored numbers to reach your target result in 3 gameplay modes (normal, puzzle, multiplayer) with 3 different difficulties (easy, medium, hard).
For those who...
It's ideal for gamers of all ages thanks to its fun use of mathematics.
Not for those who...
Match a Number is all about numbers. No matter how many different modes it offers, if you're not a numbers person, this isn't your game.
Why we love it
If you're in need of a casual brain training game, Match a Number is perfect for you.
App Store Description
Match a Number is a simple number puzzle game where you aim to match numbers to gain the highest score you can. You play the game by moving your finger over colored numbers to reach your target result in 3 gameplay modes (normal, puzzle, multiplayer) with 3 different difficulties (easy, medium, hard).

"Superb, I love the gameplay, it's nothing fancy, very simple, concise and challenging, it sure puts your brain to work." Lokarunith / LudumDare27

"Great game, simple objective, simple gain." maxsammy / Newgrounds

"Multiplayer is very strong - simple and nicely competitive. Myself and my girlfriend had a heated battle!" Simon / IOJOE

"...you'll definitely adore it." Gnome / IndieGames

"...creative game causing addiction (4.5 / 5)" Anmar El Abdy / iOSCafe (Translated)

"Great game by the way, at least not for the retardeds..." egedemon / Newgrounds

"I have to say, the most valuable thing about this game is that you have literally made math fun." Sushin00 / Newgrounds