Time is Money

Meetr
by Patrick Denney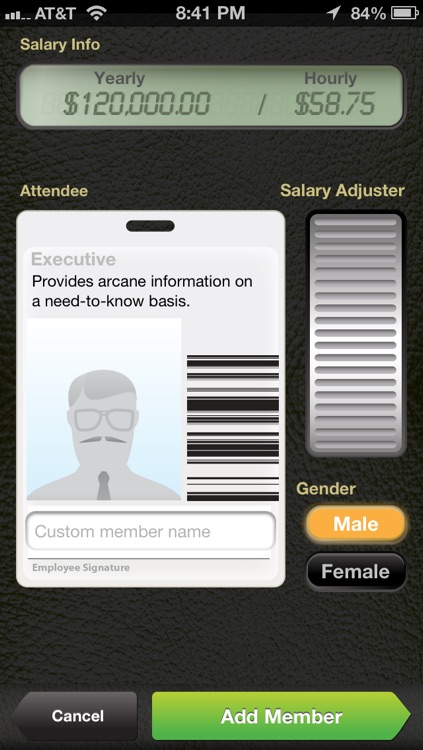 Removed

from the App Store
Find out how much money your company is wasting on endless meetings with Meetr. The app is intended for those who have always wondered if sitting in conference rooms all day is worth their time.
What is it about?
Time is Money... (but exactly how much?)
Why we love it
If you hate meetings, you're going to get a kick out of Meetr. After each meeting, you're going to have the desire to share the results with the management team and prove your point. Trust us.
App Store Description
Time is Money... (but exactly how much?)

Behond meetr: The meeting cost calculator!

Ever wondered what the total cost of sitting in that conference room during those endless meetings was? Well, now you can with meetr!

meetr will calculate and keep track of how much money groups or individuals are investing during meetings, conference calls, or simply during events where the cost vs benefit is in question - all this while keeping it humorous and entertaining.

Share the results with your co-workers and management!


• Calculate the cost of time spent in meetings
• Customize groups and meeting members
• Keep a history-based running total of past meetings
• Label & save different meeting events for later use
• Tweet your results anonymously via #meetr or using your own account
• Quickly start meetings with pre-determined salaried professionals
• Swell 1981-inspired user interface
• Facebook and Twitter integration

Designed by: Miguel Elasmar
Developed by: Patrick Denney

************* New Features Coming Soon *******************************

* Customized member photos
* Specialized user packs
* Achievement system (unlock extras!)
• Other currencies