Oooh, what does this button do?
Moonbeeps: Gizmo
by Moonbot Studios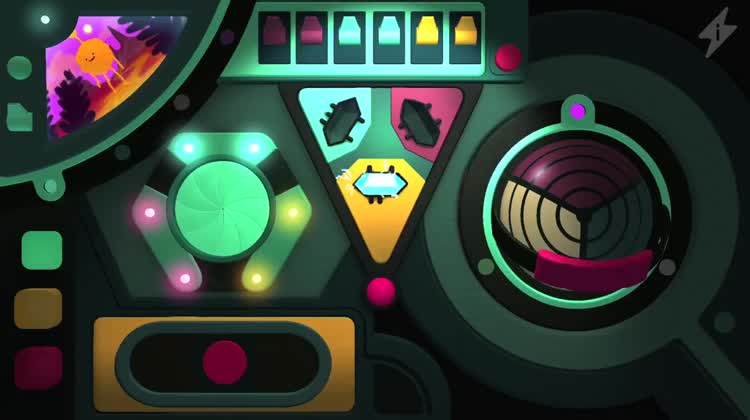 $0.99

in the App Store
There's nothing quite like going inside a cardboard box and pretending you're at the helm of a rocket ship. Just ask your toddler, or your inner child, for that matter. Moonbeeps: Gizmo aims to enhance that experience by providing a virtual control panel with buttons, knobs, and whatchamacallits for anything and everything that your kid or you yourself — hey, no shame in being young at heart — can imagine.
All systems go! Moonbeeps: Gizmo features a variety of buttons, knobs, and sliders that users can freely press, turn, and swipe, with a variety of visual and sound effects as fun feedback. Different combinations make for different effects. A few examples: The activation of six switches offers a deep dive into deep space, pushing the thrusters enables overdrive, and spinning the dial allows for checking in with the crew.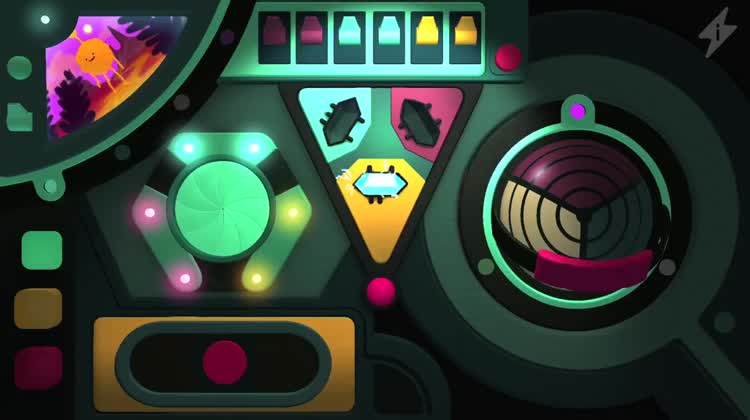 Red alert! Moonbeeps: Gizmo supports 360-degree gyroscopic exploration while moving the device (or the box itself). The oscillating crystal switcher swaps control panels. In serious trouble? Sound the alarm with three defcon alert levels represented by green, yellow and red buttons.
What is it about?
Moonbeeps: Gizmo is a virtual control panel for a rocket ship, or any high-tech vehicle or contraption. Touted as an "imagination support device," the app can be run on an iPhone, an iPod touch, or an iPad, which can then be strapped in a box to serve as a simulated dashboard for fun make-believe adventures in the real world.
For those who...
... have kids with wild imaginations. ... are young at heart.
Not for those who...
... don't like apps that have an external requirement, even if it's just a cardboard box. ... have no imagination.
Why we love it
Moonbeeps: Gizmo is a neat little app that fosters imagination by providing a virtual dashboard for futuristic fantasies carried out in the real world, or at least in the relative safety of a cardboard box. It's perfect as a versatile dashboard for a make-believe spacecraft. But it also lends itself well to serving as the control panel of an astronaut or even a robot. It's really all up to the user's imagination, whether that user is your child or your inner child. It's worth noting that Moonbeeps: Gizmo, like the other Moonbeeps apps (Fireflies and Hide and Seek), is made by Moonbot Studios, best known for creating the Academy Award-winning animated short film "The Fantastic Flying Books of Mr. Morris Lessmore," which is the basis of the acclaimed iPad app of the same name.
App Store Description
Gizmo is a control panel for a rocketship! A lunar rover! Or even a UFO! Whatever you imagine! Grab a cardboard box, strap in your iPhone, iPad or iPod touch and have an adventure of your very own.

Remember when the best toy was the actual box your toys came in? With a bit of DIY ingenuity and kid creativity, a box can become a spaceship or anything. It's the kind of imaginative play that can't be re-created as an app. Instead, Moonbeeps: Gizmo is an imagination support device. It is the spark for kids to create their very own fun experiences out in the "real world." Whether they want to be an astronaut or pilot a giant robot, Gizmo can be the dashboard for their creation.

Features:
- Tons of sliders, buttons and knobs that make fun noises and visual effects.
- Activate six switches to explore deep space. Then, move your device around for 360º gyroscopic-action!
- Spin the dial to check in your crew.
- Push the thrusters into overdrive!
- Swap control panels using the oscillating crystal switcher.
- Emergency! Red Alert! Sound the alarm with three "defcon" buttons: green, yellow or red.
- Use different combinations and discover new effects. Push the thrusters into overdrive, then go into deep space! Whoa!
- Best of all, use your imagination and creativity to make Gizmo your own fun experience!

ABOUT MOONBEEPS
Moonbeeps are apps for kids of all ages from Moonbot Studios (The Fantastic Flying Books of Mr. Morris Lessmore, The Numberlys). Each app is designed to create fun, imaginative play in and out of your mobile device. We promise each app will feature beautiful artwork, open play and never include in-app purchases or third party advertising. Learn more at moonbeeps.com