Taste your way around the world
Mouse Memo Food & Wine
by C.Y.borg's Neural Net, LLC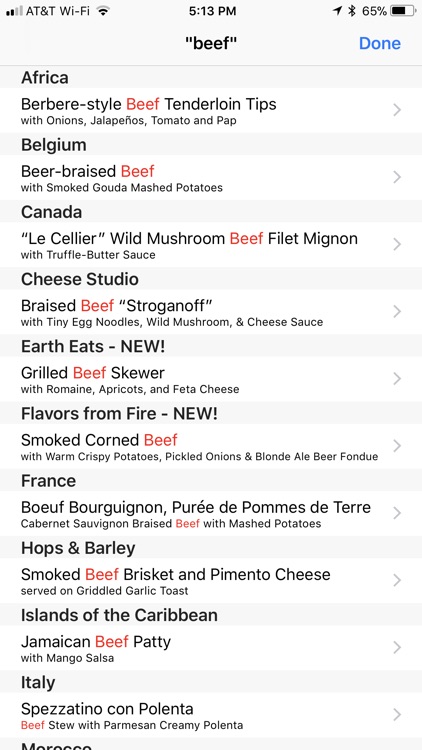 What is it about?
Taste your way around the world!
App Store Description
Taste your way around the world!

Enjoy the 21st annual Epcot® Food & Wine Festival at Walt Disney World, from September 14 through November 14, 2016, featuring the finest food and drinks from all around the world

- Use the interactive Epcot® World Showcase map to browse and search for each Marketplace Booth
- Search the list of menu items by keywords. Looking for a dish containing "beef"? Or a good "chardonnay"? For iOS 9 users, you may also use Spotlight to search the menu items.
- Browse the complete menus of over 30 Marketplace Booths. Don't miss out on visiting "Chocolate Studio", "The CHEW Collective", "Greenhouse Guru", "Islands of the Caribbean", "Wine & Dine Studio", new booths introduced in 2016!
- Bookmark your favorite items to create your custom Marketplace Passport
- While inside Epcot®, use your iPhone's GPS location to browse the list of Marketplace Booths that are nearby
- Check out the lineup for the 2016 Eat to the Beat Concert Series. Live performances take place at the America Gardens Theatre at 5:30 PM, 6:45 PM and 8:00 PM every night during the festival

(Note: the interactive map requires an internet connection. Use the in-park WiFi to avoid cellular data charges)


Look for even more features in upcoming releases!

If you have a feature request or find an issue with the application, please email us from within the app or go to our contact page at http://www.cyanware.com/apps and let us know!



Need a complete Disney World vacation planner? Check out our companion app, "Mouse Memo - A Trip Organizer for Walt Disney World"

Epcot® is a registered trademark of the Walt Disney Company. CYANware Software Solutions is not affiliated with the Walt Disney Company in any way.