Description
Muscle Testing 101
by Barbara Schwarck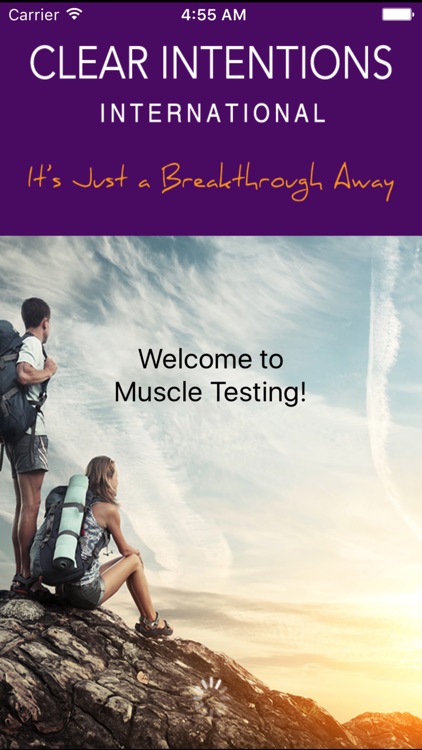 What is it about?
Description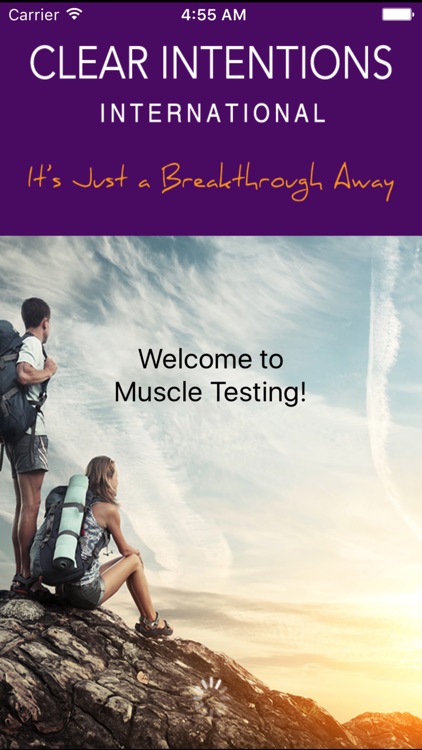 App Store Description
Description
Muscle Testing 101 in thoughts and actions are at your fingertips with the use of Muscle Testing 101 Now. This innovative tool will guide you through the process of performing kinetic muscle testing on yourself or others. Muscle testing is a means of self-analysis. The result of the testing will lead you to self-discovery that could help you advance your thoughts, your career, your family and personal life. Use the Muscle Testing 101 app to open your mind to possibilities and take the first steps to a future free of the obstacles that may be holding you back.
Use Muscle Testing 101 to:
•Discover what you want from your job, family or personal life
•Find the answers to what may be unconsciously holding yourself back from success
•Learn what behaviors you can change to make your relationships satisfying
•Uncover your personal keys to self-discipline and commitment
•Improve your family relationships by releasing yourself from hidden agendas and lingering angers or hurts
•Feel better by releasing internalized pressures
•Realign your mind, body and soul, so that they are congruent with one another

Muscle Testing 101 Now muscle testing methodology enables you to take a self-driven journey in which your muscles communicate with your unconscious mind to discover inherent personal truths. Simply, muscle testing is a technique to help you find emotional imbalances or incongruencies and to correct them. You know that your mind and body work together. With Muscle Testing 101 Now you will uncover where you mind, body and soul do not align.

How Can Muscle Testing 101 Now Help?
You may believe that you want a promotion or financial success, but find yourself passed over for promotions or unable to really apply yourself to business development. By making a series of statements or visualizing your goal and performing muscle testing, you will learn what is actually holding you back. In this case, when you muscle test, you may say the statement, "I am OK with success." If your muscles hold strong, there is congruency between your physical, emotional, mental and spiritual state. However, if you make that statement and your muscles weaken, you may actually not be good with success for yourself. If that is your discovery, you will want to go forward and continue muscle testing until you find the root of what is actually hindering your progress.
What is Muscle Testing? How does Muscle Testing Work?
Muscle Testing is a 2,000 year old technique that comes from China. It is scientifically validated, and is based on the premise that a muscle will be stronger when you say something that all parts of your brain are in alignment with. Subsequently, any muscle will be weaker when you say something not all parts of your brain are in alignment with. Muscle testing is used to determine something called neuro-emotional alignment™—when all parts of your brain are in alignment with your goal. It is simple and amazingly accurate.
What makes Muscle Testing 101 Now different?
Muscle Testing 101 Now takes away the "middle man." You get to analyze yourself and work independently to find the source of your frustration or unhappiness. For another, it takes you beyond conscious thought into the realm of the mind/body dichotomy. You cannot use your mind to control your body's response to muscle testing. You will discover and unblock whatever is holding you back.
Highlights Include:
•Introductory video on muscle testing
•Video on muscle testing a friend
•Video on muscle testing yourself
•Helpful muscle testing tips and suggestions
•Access to learn more about alignment
Disclaimer:
AppAdvice does not own this application and only provides images and links contained in the iTunes Search API, to help our users find the best apps to download. If you are the developer of this app and would like your information removed, please send a request to
[email protected]
and your information will be removed.