If you prefer a minimalistic finance tracker
Next for iPhone
by noidentity gmbh
$2.99

in the App Store
Next for iPhone is a simple and clean app that makes it easy to manually record where your money has gone.
Add new expenses. The app helps you get control of your expenses. It's easy and fast. Select a category, enter and confirm the amount, and you're done.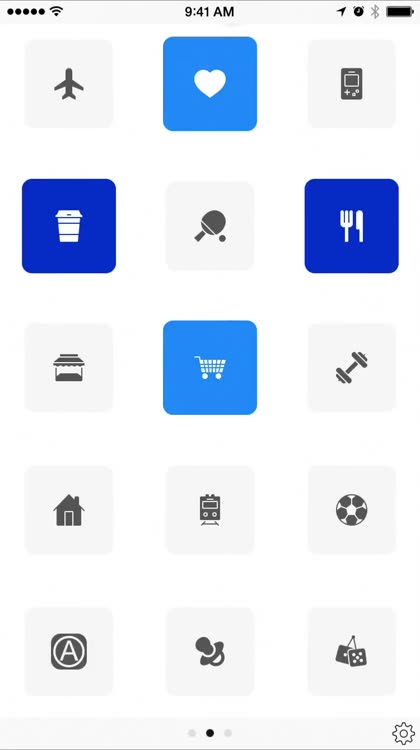 Insightful statistics. You can keep track of your expenses easily. Swipe left to see all your expenses and statistics.
Simple inline editing. Swipe right to see your expenses and you can add note, if you want.
Customize your categories. You can rearrange and choose the Next home screen icons to suit your needs (by tapping and holding).
What is it about?
Next for iPhone is a simple, minimalistic app that lets you be in control of your money. If creating budget envelopes isn't exactly your thing, and you prefer to mentally budget by seeing where your money is going, then this app would be for you. Just input your total balance, and then start recording all of your transactions. The clean interface makes it easy to input amounts, choose whether it's an expense or income, and pick an icon to signify the category of that transaction. You can add a note if you need a bit of help jogging your memory for where it occurred. There is iCloud sync so your data will go with you no matter what device you're on.
Why we love it
Sometimes we don't need complex budgeting apps and just want to know where our money goes so we can plan it out better. Next is a simple and clean way to do that, and it's super easy to use.
App Details
Last updated
November 29, 2017
Release date
February 5, 2013
App Store Description
• "After eight months, I find adding expenses in Next so fast and intuitive, I struggle to use any other expense tracker." – Federico Viticci, macstories.net
• "...it still remains one of my top picks for quick and easy expense tracking for iPhone." – iMore.com
• "...it earned our App of the Week award after it was released. It only got even better..." - AppAdvice.com

Next helps you get control of your expenses.
It's the easiest way to track your expenses when you're on the go. It's fast, elegant and won't get in your way.
And now with iCloud sync and the additional iPad and Mac apps, your data is everywhere with you.

Here's how easy it is:
1. Select a category
2. Enter and confirm the amount (and a note, if you want)
3. And you're done!

Rearrange and choose the Next home screen icons to suit your needs (by tapping and holding). Swipe left or right to see all your expenses and gorgeous statistics.

Other features:
• Excel/Numbers export
• Backup via email, AirDrop or iMessage
• iCloud sync

Keep track of your expenses with Next!
• How much did you spend at the local coffee shop?
• Are you spending too much eating out?
• How much did you spend on clothes last month?
• Are you blowing too much on your hobbies?
• The possibilities are endless!

Give it a try today and let us know how Next helped you get control of your expenses