The app that almost unlocks the FM radio chip in your iPhone
NextRadio - Live FM Radio
by TagStation, LLC
watch trailer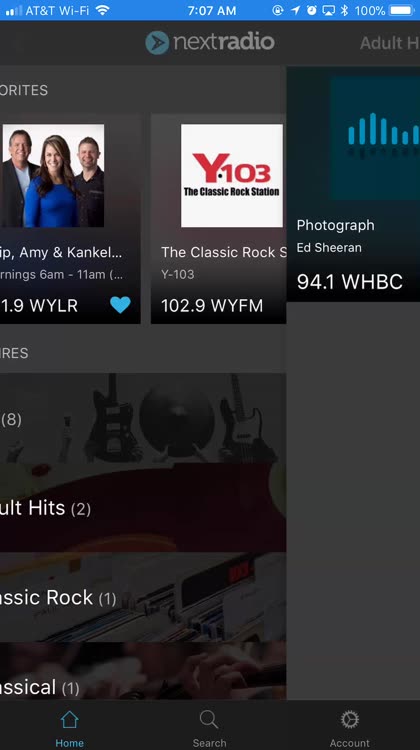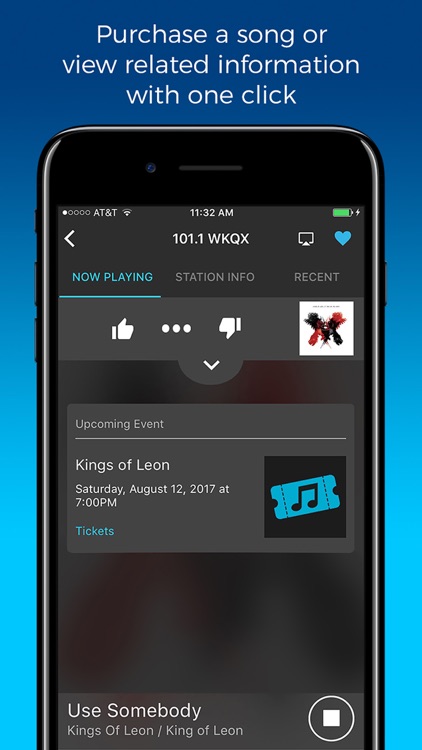 FREE

in the App Store
Your iPhone has an FM radio chip in it, but Apple won't unlock it. This app almost does that for you, bringing your favorite local frequencies to your iOS device.
A Live Guide to tell you what's playing. Curious what shows or songs are playing? The LiveGuide gives you those details, when the station provides them.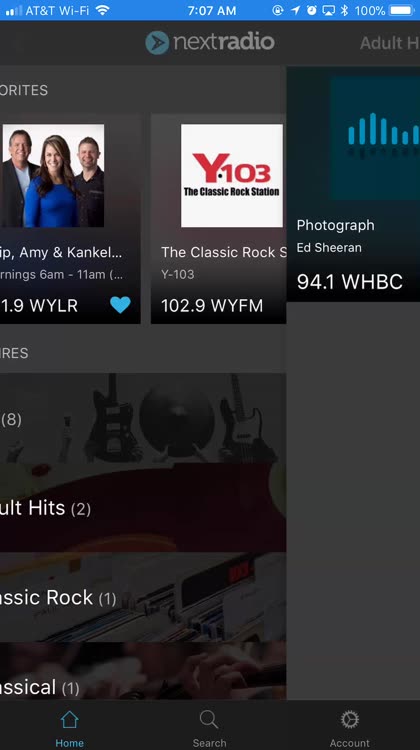 Search for radio stations. The NextRadio app automatically adds your closest frequencies, but you can also search for other, out-of-market radio stations.
Buy songs with a tap. If you hear a song you love, a couple of taps is all it takes to buy it on iTunes.
What is it about?
If you don't want to rely on iHeartRadio to bring you local radio stations on your iOS device, then you might find yourself limited. Few apps aggregate all of the other radio stations streaming coverage, but the NextRadio app comes as close to unlocking the FM chip in your iPhone as you'll probably get.
For those who...
love radio
wish they could use the FM radio chips in their iPhones
Not for those who...
never listen to local radio stations
don't use their iOS devices to listen to music
Why we love it
When you are nostalgic for home far away, you might want to listen to your favorite local radio stations. NextRadio makes that easy. While it focuses on the radio frequencies closest to you, an excellent search function makes it easy to find other stations. Just type in the frequency, station broadcast letters, city, or station name. You'll get a list of radio stations, and you can choose your favorite. When you hear a song you love, NextRadio makes it easy to buy that tune. Just tap the three dots in the middle of the Now Playing window, and you can like, dislike, or buy the track on iTunes. Apple Music might do a fine job of helping with music discovery, but it misses out on the local flavor of what's hot close to home. With NextRadio, you can listen to your nearest and dearest radio stations and keep up on what's popular at home as well as throughout the nation and world.
App Store Description
The NextRadio app lets you experience live and local FM radio on your smartphone in a brand new way. Get a real-time view of what's playing on-air and interact live with your favorite local radio stations. Download NextRadio on your Apple smartphone today!

KEY FEATURES:
• Tune in to live, local FM radio stations on your phone
• See what's on-air with Live Guide or browse radio stations by genre or frequency

PARTICIPATING RADIO STATION FEATURES:
• See artwork and song information while you listen
• Buy the song you just heard right from your phone
• Get a list of recently played songs
• View station information and see what DJ is on-air next
• Give feedback on the songs you like or dislike
• Share what you're listening to on Facebook, Twitter or Instagram