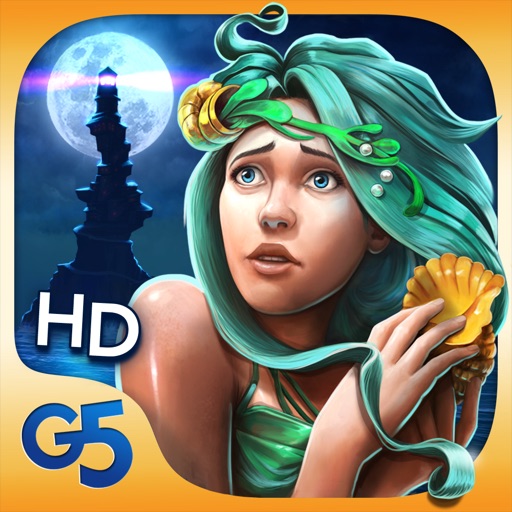 Escape the nightmare.

Nightmares from the Deep™: The Siren's Call HD (Full)
by G5 Entertainment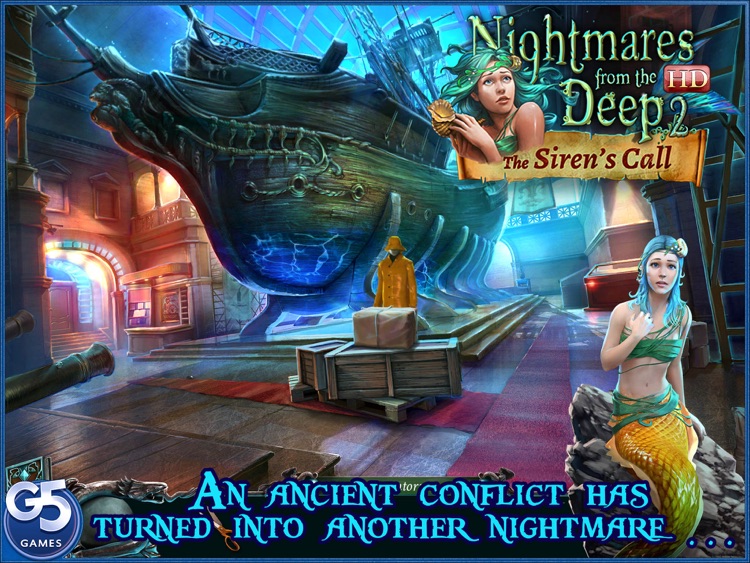 $6.99

in the App Store
Answer the siren's call to save a beleaguered village and take down the infamous Davy Jones in this adventure game.
What is it about?
Ready for a spine-tingling sequel to your favorite adventure? Plunge into Nightmares from the Deep: The Siren's Call, an epic adventure featuring frightening foes and heart-pounding twists!
For those who...
It's ideal for those who enjoy going on the hunt for hidden objects.
Not for those who...
If all you want to do is search for objects, you're going to have to get your fix elsewhere. This is an adventure game with hidden object mechanics.
Why we love it
If you like a little adventure in your hidden objects games, check out the entire Nightmares from the Deep series.
App Store Description
Ready for a spine-tingling sequel to your favorite adventure? Plunge into Nightmares from the Deep: The Siren's Call, an epic adventure featuring frightening foes and heart-pounding twists!
When Sarah Black, curator at the Caribbean Naval Museum, receives a mysterious package, she is unwittingly drawn into an ancient conflict. As she begins to remove an artifact from the package, assailants instantly descend on the museum and snatch it. In disbelief, Sarah realizes that yet again she is falling headfirst into a nightmare from the deep! Soon she finds herself on the shores of Kingsmouth, a forgotten fishing village with an incredible secret. A would-be messenger reveals the sad truth: he and the town's other denizens are gradually turning into ghoulish, mutated ocean creatures. And this curse was cast by none other than Mayor Murray and the old sea-devil himself, Davy Jones! Answer the siren's call to save this beleaguered village and defeat Davy Jones, Mayor Murray and his pet sea monster, the Kraken!

● Thrilling storyline and awesome artwork
● 48 enigmatic locations
● Over 400 objects to find
● 20 hidden object scenes
● 28 amazingly diverse mini-games
● 30 fantastic achievements
● Game Center Support
____________________________

Game available in: English, French, Italian, German, Spanish, Portuguese, Brazilian Portuguese, Russian, Korean, Chinese, Japanese, Polish
____________________________

Sign up now for a weekly round-up of the best from G5 Games! www.g5e.com/e-mail
____________________________

*** G5 Games - New Game Apps Every Week! ***

Collect them all! Search for "g5" in iTunes!

Adventure:

▶ Games Navigator – By G5 Games
▶ The Secret Society® - Hidden Mystery
▶ Letters From Nowhere: A Hidden Object Mystery
▶ Dream Catchers: The Beginning
▶ Nightmares from the Deep™: Davy Jones, Collector's Edition

Strategy:

▶ Virtual City Playground® HD
▶ The Island Castaway®: Lost World™
▶ Stand O' Food® City: Virtual Frenzy
▶ Brave Tribe: Village and Farm Building and Management
▶ Supermarket Management 2
____________________________

VISIT US: www.g5e.com
WATCH US: www.youtube.com/g5enter
FIND US: www.facebook.com/g5games
FOLLOW US: www.twitter.com/g5games