Pocket Gamer - I already fell in love with Odd
Odd Bot Out
by Martin Magni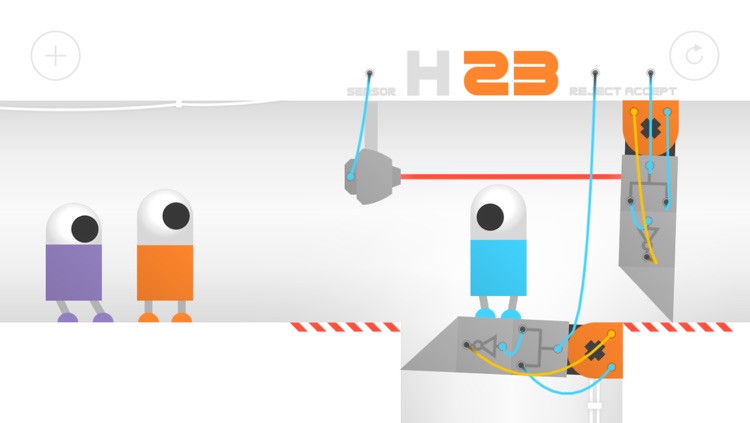 What is it about?
Pocket Gamer - I already fell in love with Odd
Using blocks. Of course blocks can be moved by Odd, but you can also move them by sliding them or picking them up. Use them to climb up when the step is too high for Odd's short robot legs. The goal is to find the green Exit sign.
Easy controls. Moving Odd and the other items in the game is easy. Just slide your finger to make the robot and his friends walk. Once he gets close to stairs and blocks he will climb right up with only a little help from you.
App Store Description
Pocket Gamer - I already fell in love with Odd
Indie Game Magazine - Really, really cute
Gamezebo - Lovingly crafted and considered

Odd is not like the other robots. After failing a standardized test Odd ends up in the recycling bin. Help Odd escape the robot factory using building blocks, electricity, and physics!

GAMEPLAY

Each level in this contraption puzzle game presents a new challenge. Build a bridge across a (small) abyss. Design and drive an unsafe car. And ride a robotic centipede, like you always wanted to.

FEATURES

- 100 unique and puzzling levels
- Wheels, motors, circuits, and other building blocks
- Stress free, creative, non-violent game play

FIND OUT MORE

oddbotout.com
facebook.com/oddbotout