These are some killer whale puzzles.
Orca Puzzles for Kids Jigsaw Wonder Edition
by Eggroll Games LLC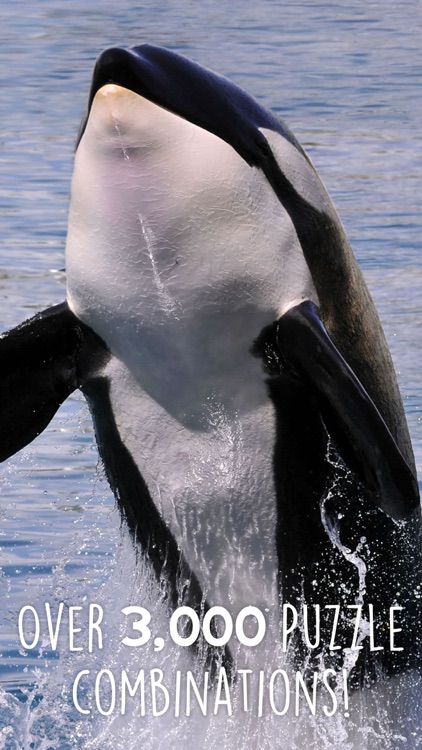 Customize your perfect Orca puzzle.
What is it about?
Enjoy this spectacular collection of puzzles featuring breathtaking photographs of orcas, also known as killer whales, in their native arctic habitat.
For those who...
It's for the whole family.
Not for those who...
The game doesn't include any competitive elements. You're simply able to put together puzzles at your own pace.
Why we love it
If you love puzzles, you need Orca Puzzles on your iDevice.
App Store Description
Enjoy this spectacular collection of puzzles featuring breathtaking photographs of orcas, also known as killer whales, in their native arctic habitat.

Carefully designed to be playable for everyone, Jigsaw Wonder puzzles allow you to customize each puzzle by choosing the number of pieces, background designs, and choosing hint options like piece outlines and background visibility.

Optional hints allow you to see the background and outlines of each piece. Plus, the place preview feature shows which slot you are hovering over so you can make sure it fits!

For a more traditional puzzle experience, turn on the background pattern and turn off piece outlines. Select 24 pieces for a real challenge!

Kids and adults of all ages will love this massive collection of orca jigsaw puzzles.

• Amazing photography of orcas in their native environment!
• Number of pieces range from 4 to 24 pieces for any puzzle
• Customize background and piece outline hints
• Place preview lets you see which slot you're over
• Friendly and positive encouragement