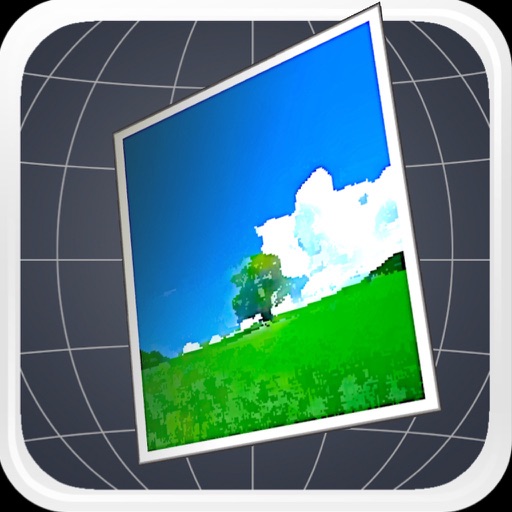 Rotate your picture with Picspin 360 (3D rotation)

PicSpin360
by SUNWOONG JANG
What is it about?
Rotate your picture with Picspin 360 (3D rotation)
For those who...
It's ideal for designers who need to manipulate photos in order to fit into different environments.
Not for those who...
The app hasn't been updated since 2013, so it's not fully optimized for iPhone 6 and iPhone 6 Plus.
Why we love it
If you frequently need to adjust the angle of photos, you won't find an easier way to do it. It's also just a lot of fun.
App Store Description
Rotate your picture with Picspin 360 (3D rotation)
Plane picture can be changed to 3D picture with this app. Try put your picture in 3D space: billboard, wall, window and anywhere…

Also, you can choose various frame with your picture. (Normal frames, Stickers, Stamps)

Function
-3D Rotation (top-bottom, left-right 360 degree)
-Blending various pictures
-Undo
-Various Frame (Normal frames, Stickers, Stamps)
-Basic wallpaper (Billboard, Walls, Note, Etc. )
-Own wallpaper (You can use your own picture from library instead basic wallpapers.)
-Share (e-mail, tweeter, Instagram…)
-Sending to other apps (KAKAO Talk, CAMERA+, other picture apps)
-Support 4-inch screen for iPhone 5

iOS 4.3 or above is required for the Picspin 360. (iPhone 4, iPhone4S, iPhone5)