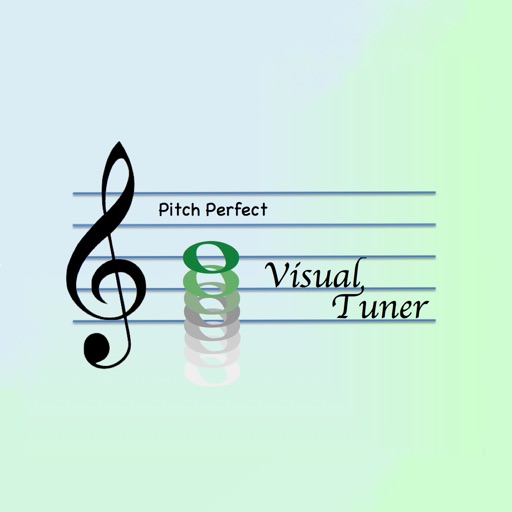 https://www

Pitch Perfect Visual Tuner
by Jeanne Brunson
What is it about?
https://www.facebook.com/PitchPerfectVisualTuner
App Store Description
https://www.facebook.com/PitchPerfectVisualTuner

Sing or play any note; Pitch Perfect Visual Tuner will place it on the staff! Simple, beginner-friendly display helps associate written pitch with its sound and feel- "musical biofeedback"!

-Developed by a veteran music educator
-Includes all standard keys & custom transposition-use with any instrument!
-Great for horn students and singers!
-Helps beginning brass students hit correct partials!
-Displayed note changes color with your intonation; turns green when in tune!
-Includes pitch frequency display!
-Practice pitch reading skills
-Learn to center and sustain a steady pitch
-Encourage range and embouchure development, breath support
-Use as transcription and transposition aid
-Improve aural skills
-Practice Treble, Bass, Alto clefs

iPod Touch 3rd gen. requires external microphone to use this app.