Pronto is a handy timer app with a faible for good design
Pronto for iPad — Timer App
by Jan Bolz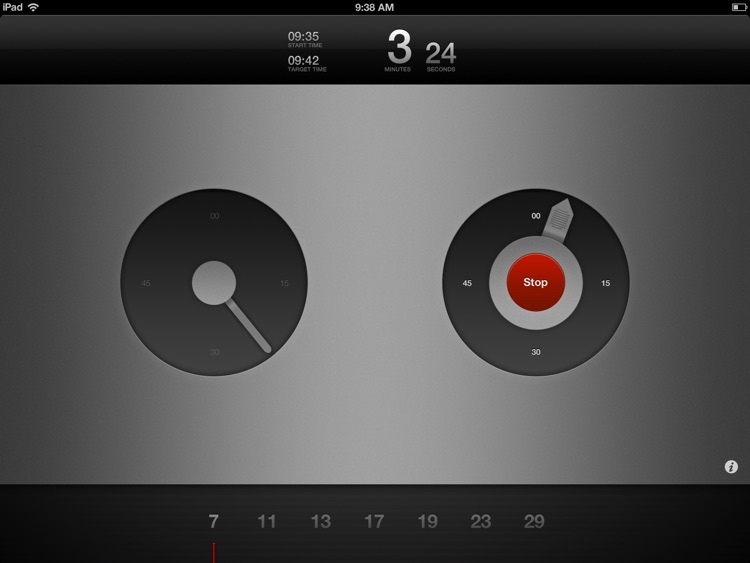 What is it about?
Pronto is a handy timer app with a faible for good design. Now on the iPad.
For those who...
It's perfect for chefs, athletes, and anyone else in need of keeping track of the time.
Not for those who...
Pronto is dead simple, and maybe to a fault. It lacks a lot of bells and whistles found in similar apps.
Why we love it
If you like to keep things quick and simple, download Pronto. It's one of the best and easiest to use timer apps in the entire App Store.
App Store Description
Pronto is a handy timer app with a faible for good design. Now on the iPad.

Just turn the knob to set a time. Push start to begin the countdown. Yeah, it's that easy.

FEATURES
- Start a new timer instantly
- Access recent countdowns even faster
- Beautiful user interface that resembles modern industrial design
- Alarms can include music or sounds
- Alarms ring even when Pronto isn't active
- Countdown time is displayed as icon badge