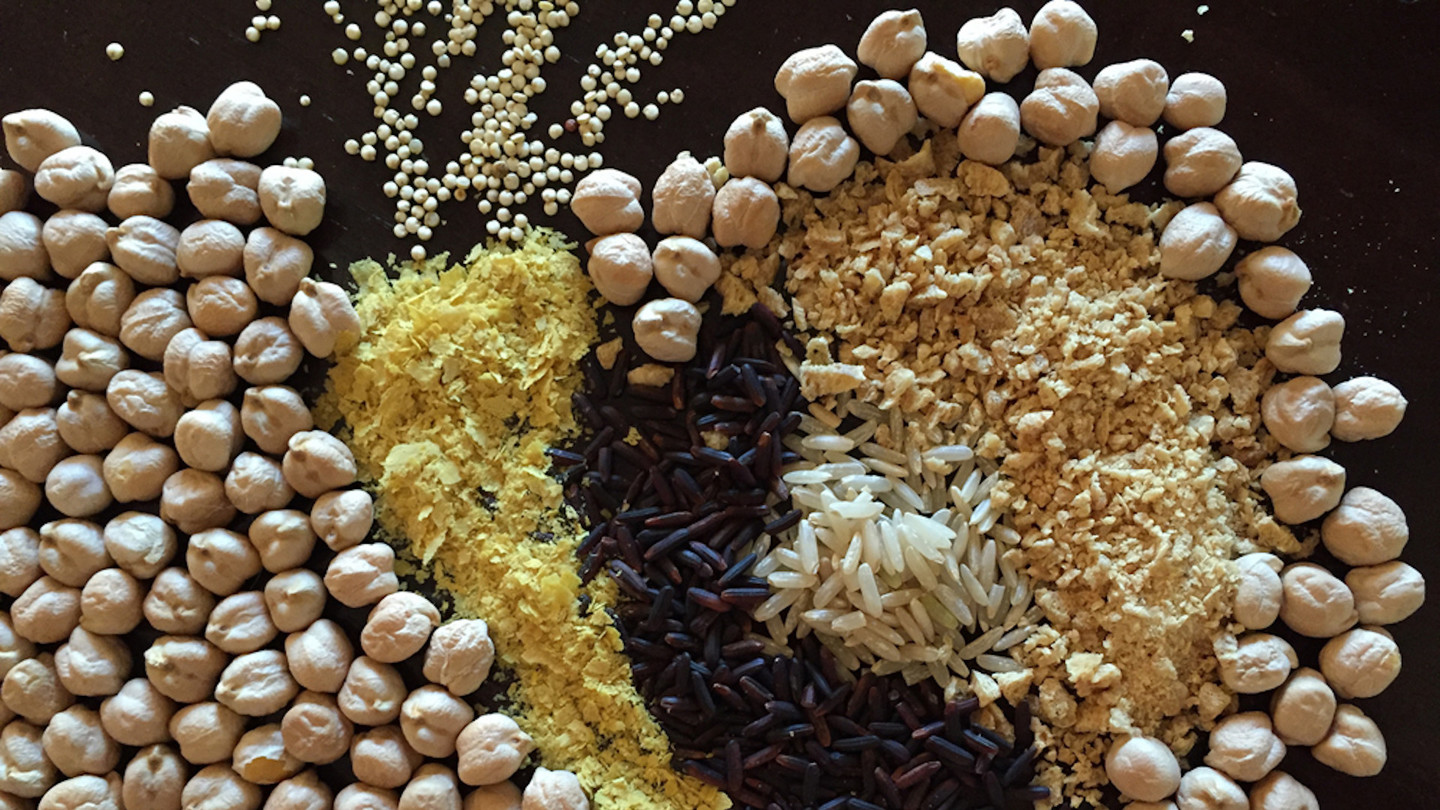 Discover simple recipes with strictly vegan ingredients in this easy-to-use app
Purely Vegan
by Tyler Tschida
$1.99

in the App Store
Purely Vegan is a no-frills, easy-to-use recipe app made, first and foremost, for vegans (folks who don't eat animal products), but also wholly available to non-vegans who want to spice up their otherwise traditional diets with vegan meals and dishes. Created by our very own AppAdvice author Tyler Tschida, the app was born and continues to be developed out of a need for vegan recipes that are neither expensive nor demanding but still flavorful and enticing.
Vegan ingredients plus directions. Tap an item on the list of vegan recipes to check out the strictly vegan ingredients you'll be needing and the directions you'll be following to make your chosen vegan recipe.
Vegan protein sources. If you've ever wondered where vegans get protein, well, the answer is simple: Protein can be found in such vegan food items as fruits, vegetables, beans, and rice. For vegans and non-vegans alike, Purely Vegan has an auxiliary section that highlights some staple proteins and provides key information as to the nutrients they contain, the circumstances in which they can best be used, and the links to purchase the developer's recommended products.
Vegan recipes at your fingertips. Purely Vegan includes more than 60 vegan recipes across four main categories: Breakfast; Sides; Soup, Salad, Bread; and Main Dishes. Just tap any category label or image to open the corresponding list of vegan recipes.
What is it about?
Purely Vegan presents a number of vegan recipes across several categories in an interface that's straightforward without being simplistic. With just a few taps and swipes, it provides easy-to-follow instructions on how to make appetizing meals and dishes with strictly vegan ingredients. It even comes with bits of information and links about staple proteins that may prove handy to vegans as well as non-vegans.
For those who...
you're a longtime or neophyte vegan and you're looking for vegan recipes to try
you're not a vegan but you're nonetheless interested in trying vegan recipes
Not for those who...
you're a diehard carnivore or omnivore who can't or won't give up meat and other animal products in your diet
you can't be bothered to cook or has no one in your home to do the cooking
Why we love it
Purely Vegan is a must-have app for vegans and at least a must-try one for non-vegans. It features vegan recipes with wide-ranging flavors and styles but thankfully without expensive ingredient and complex cooking skill requirements.
App Store Description
Simple vegan recipes with strictly vegan ingredients. That's Purely Vegan.

Whether you're dipping your toes into vegan eating or have been living the lifestyle for years and just need some new ideas, Purely Vegan has you covered.

Purely Vegan includes 63 vegan recipes across four main categories: Breakfast, Sides, Soup, Salad, and Bread, and Main Dishes. The recipes vary in flavor, style, and difficulty, but all can be made by any level of home chef and only require the most basic of vegan ingredients. They're designed to be quick, easy, and unpretentious.

Some of the staple proteins may not be familiar to non-vegans, so we've included short breakdowns on the nutrients they provide, where they can best be used, and how to find them outside of your local grocery store.

We're constantly working on new recipes as well, so stay tuned!

Features:

- 63 strictly vegan recipes.
- Full recipe sharing via Messages, AirDrop, or email.
- App launcher support.

Follow us on Instagram: www.instagram.com/purelyveganapp