* Mosshaf Riwayat Warsh An Nafaa el Madani
Quran Warsh مصحف ورش
by Best Web Mobile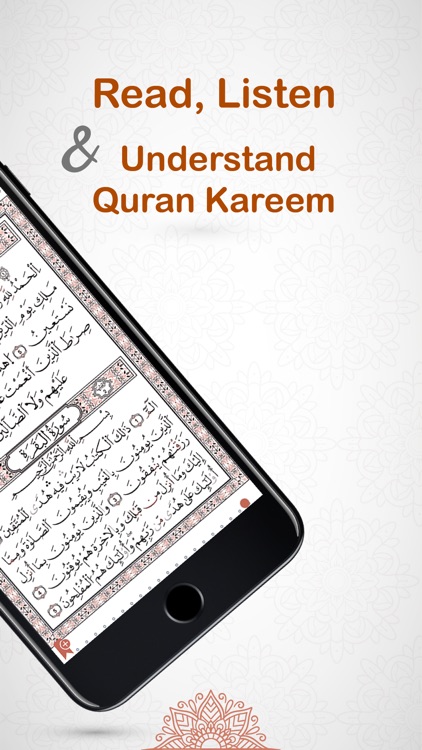 What is it about?
* Mosshaf Riwayat Warsh An Nafaa el Madani
Quran Warsh مصحف ورش is FREE but there are more add-ons
$2.99

Tanslations & Tafsir Pack
App Store Description
* Mosshaf Riwayat Warsh An Nafaa el Madani

* Listen to the Quran with Riwayat Warch and possibility to repeat the Ayah or/and The Surah many times

Warch Reciters:
Sheikh Mahmoud Khalil Al-Hussary
Sheikh Yassin Al Jazaiiri
Sheikh Yaser al Dossari
Sheikh Abed al Baset Abed Al Samad


* Read 8 Tafsir Arabic ( Muyasser, Saadi, Ibn Kathir, Kortobi, Tabari , Baghawi , Jalalayn and Tahrir w Tanwir Taher Ben Achour)

* Listen to Tafsir Al Muyasser in arabic (Audio)

* Read Text Translation of the Holy Quran meanings for more than 20 languages.

* Synchronising between recitaion and voice translation (repeat the translation after the recitation).
-----------------------------------------------------
ENGLISH - Sahih International (audio)
URDU (audio)
PERSIAN (audio)
Azerbaijani (audio)
FRENCH - Hamidullah (audio)
TURC - Diyanet Isleri (audio)
INDENESIAN - Bahasa Indonesia (audio)
Bosnian - Besim Korkut (audio)
Urdu Word for Word Translation (audio)
------------------------------------------------------

* Daily notification ayah.

* Simple navigation between Surahs, Hizb, Juzz' and/or pages.

* Search in the Arabic Quran text, Translation or Tafsir and display results, and jump to the desired ayah quickly.

* Multilanguage app

* Bookmarks for your pages.

* Add Note for your desired ayah

* Download audio.

* Thank ALLAH Almighty to accomplish this application.

يقوم تطبيقنا بعرض القرآن الكريم بالرسم العثماني برواية ورش من طريق الأصبهاني عن نافع المدني مع ربط الآيات بالعديد من الخدمات والمعلومات منها:

•سبعة تفاسير باللغة العربية (التفسير الميسر و السعدي وابن كثير والقرطبي والطبري والتحرير والتنوير للطاهر بن عاشور والبغوي)


• الإستماع لتلاوة القرآن الكريم بصورة تفاعلية ميسرة بصوت العديد من مشاهير القراء - برواية ورش

محمود خليل الحصري
علي الحذيفي
أحمد الطرابلسي
ياسين الجزائري

•ترجمة صوتية (مسموعة) لعدة تراجم

•إستماع التفسير الميسر

•ترجمة نصية (مقروءة) لمعاني القرآن بعديد اللغات.

•إعراب القرآن الكريم لقاسم حميد دعاس.


•إمكانية تكرار تلاوة الآية أو السورة أكثر من مرة



•يعرض تطبيقنا الإنتقال المباشر بين سور ,أحزاب ، أرباع وأجزاء وصفحات المصحف الشريف.


•تتوفر في تطبيقنا خدمة البحث في نصوص القرآن الكريم مع سهولة استعراض نتائج البحث والتنقل بينها.



•واجهة تطبيقنا متوفرة بعديد اللغات.


•يمكنك تطبيقنا من وضع علامات وقوف عند كل صفحة.


•يمكنك تطبيقنا من إضافة ملاحظة عند كل أية


•إمكانية تحميل القرآن


نشكر الله عز وجل الذي وفقنا بفضله لإنجاز هذا التطبيق.
Disclaimer:
AppAdvice does not own this application and only provides images and links contained in the iTunes Search API, to help our users find the best apps to download. If you are the developer of this app and would like your information removed, please send a request to
takedown@appadvice.com
and your information will be removed.