An interactive anthology of Classic Cars
Road Inc. - Legendary Cars
by Pyrolia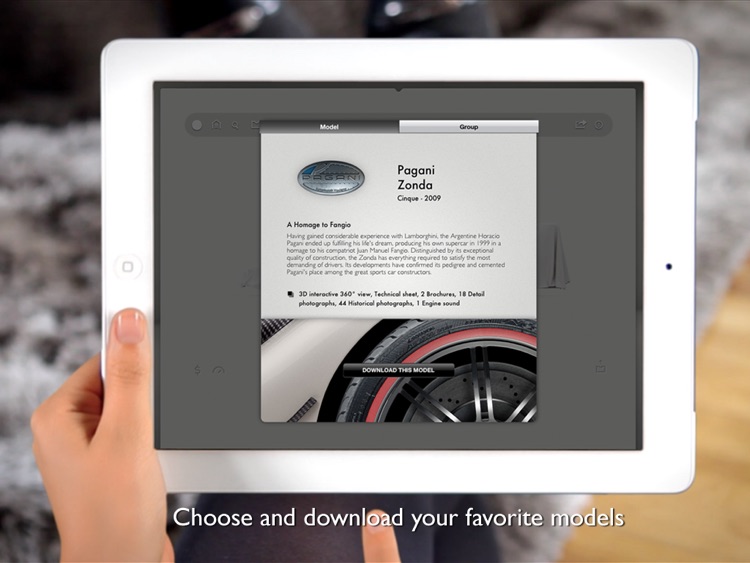 What is it about?
An interactive anthology of Classic Cars. Made specifically for the iPad - it comes alive with rich video, audio and cutting-edge design.
For those who...
AppsGoneFree users that have a thing for classic cars will absolutely love Road Inc.
Not for those who...
Storage space is key with Road Inc. If your iPad is low on storage space, you're either going to have to skip this one or start removing stuff. It's your call.
Why we love it
If you have a thing for classic cars, this is your app. It provides a rich and polished interactive experience that you simply can't find anywhere else.
App Store Description
An interactive anthology of Classic Cars. Made specifically for the iPad - it comes alive with rich video, audio and cutting-edge design.

"Road Inc. is a classic-car enthusiast's dream app"
The NY Times

"It has some of the most iconic - or sometimes just weird and interesting - cars ever made, in an app with some of the best production values we've ever seen"
Top Gear

"The nearest thing possible to actually being in a motor museum!"
Classic Driver UK

"Road Inc. is the closest thing you'll find to a dynamic museum exhibition and some of the best proof that there is life beyond coffee table books."
Gear Patrol

"Road Inc. lets us sate our interests using nothing but our iPads by offering up museum-quality explorations of 50 amazing autos, including 3D tours"
Uncrate.com

_____________________

Road Inc. is a fully interactive Anthology of Cars that marries the cutting edge of digital technology to traditional publishing craftsmanship.

Conceived and produced specifically for the iPad, Road Inc. directs to a new dimension for digital content. Richer than the heaviest book, deeper than a video collection, more immersive than a game, Road Inc. offers users a whole new way of experiencing this most rich and fascinating of subject areas – Classic cars!

Among Road Inc's all inclusive features (no additional cost - no paying options, ever) :

* 50 landmark automobile models to unveil and explore, from the Ford T to the Bugatti Veyron. (With more to come).

* An interactive 3D museum tour allowing to explore every single angle of 50 road icons.

* Over 3,000 Archival documents including brochures, yearbooks, blueprints, adverts, plans, press articles and more...

* Over 70 videos including race archives, interviews, commercials and more...

* More than 350 high definition studio photographs from the most acclaimed automotive photographers

* More than 100 roaring engine sounds for the full experience

* Over 350 pages of original in-depth feature essays

* AirPlay support for videos, music & engine sounds(streams audio directly to your Hi-Fi speakers or Apple TV)

* Social content-sharing features (Facebook, Twitter, email)

Stay tuned for Retina update, new models and additional features to come...

***

Questions? Troubleshooting?
Check out our FAQ or contact us on http://pyrolia.com/support