The best way to plan your road trip
Roadtrippers - Trip Planner
by Roadtrippers
Plan your next road trip. Let Roadtrippers help you plan out your next road trip. It can help you find gas stations, places to eat, and important points of interest along the way.
Find things around you. Whether you're home or away, you can use Roadtrippers to find cool things to do. You can also use the feature to nail down what you're going to make sure to see on your next road trip.
Get inspired for your next vacation. Looking for ideas of where to go for your next vacation? Let Roadtrippers make a recommendation for you. It plans it all out for you, and helps you make the most of the trip.
What is it about?
With Roadtrippers, you can find the hottest spots as well as the most offbeat highlights along your trip. All you have to do is start your new trip, give the app your location and where you want to end up, and then choose what kinds of things you want to see. After that, the app will calculate the best route for you to take and what sites and other attractions might be along your travels. It's all quite easy, and very comprehensive.
For those who...
Love to travel
Want to see more of the United States
Not for those who...
Aren't traveling in the United States
Don't like road trips
Why we love it
Roadtrippers doesn't just provide you with the standard fare in landmarks and points of interest. It also gives you the option to see more off-the-beaten-path places, which are sometimes half the fun of a trip.
Roadtrippers has stickers
like these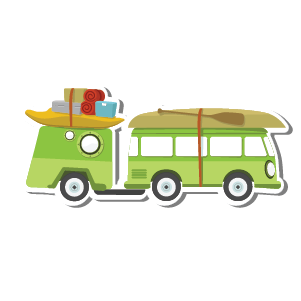 and more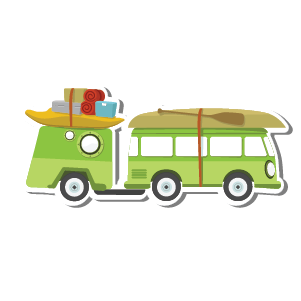 App Store Description
The only map built for travelers. Whether planning an epic cross-country road trip or a weekend escape, with Roadtrippers you're always 5 minutes away from something awesome.

Discover millions of places, like local diners and quirky roadside attractions, or scenic points, national parks, and hotels.

Plan trips directly from the app or on the web at roadtrippers.com, then share them with friends. Friends can add suggestions to your trip itinerary and travel with their favorite navigation app.

Any trips you've saved or places you love will sync automatically across devices.

Note: Content currently USA, Australia, and New Zealand-focused only. Continued use of GPS running in the background can decrease battery life.