roOomy – Pocket Interior Design
roOomy
by NedSense LOFT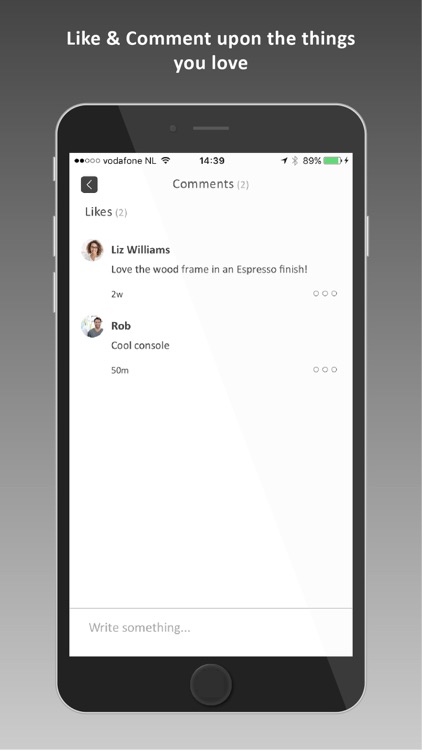 What is it about?
roOomy – Pocket Interior Design
App Store Description
roOomy – Pocket Interior Design

Inspire the interior designer in you with roOomy! roOomy is the number 1 app to discover new home décor trends. Open Our Gallery or browse easily through the largest selection of 3D furniture products in the world. Find something you love? Click directly from roOomy to the retailer's site to learn more or start shopping. Want more design options? Download the roOomy app for iPad!
Make your inspiration a reality and design your dream home.

With the iPad app, you can take your design skills to the next level. First, take or use an existing photo of the room that you'd like to decorate. Measure your room and we'll turn it into a 3D space where you can add 3D home décor and furniture including tables, chairs, beds, floors, curtains and much more.

App Interior Design Tools & Features: 
- Need more inspiration before you design your own space? Choose from a wide selection of sample 3D rooms.
- Select, design with, and shop for furniture and décor from top websites, companies and apps like Houzz, Amazon, Wayfair, Crate & Barrel, West Elm, Target, Haverty's and more.
- You can also select different colors, fabrics, patterns and styles for your interior design projects.
- Create, save and share your original room designs with your social media networks, such as Facebook, Twitter and Pinterest, or e-mail.

Real Estate Help: 
- Are you searching for a new home that utilizes the roOomy platform? You can use the roOomy app to further design and customize that exact home. Ask your Real Estate agent for more details.