It's about the ambience.

Sand Garden
by PDJ Apps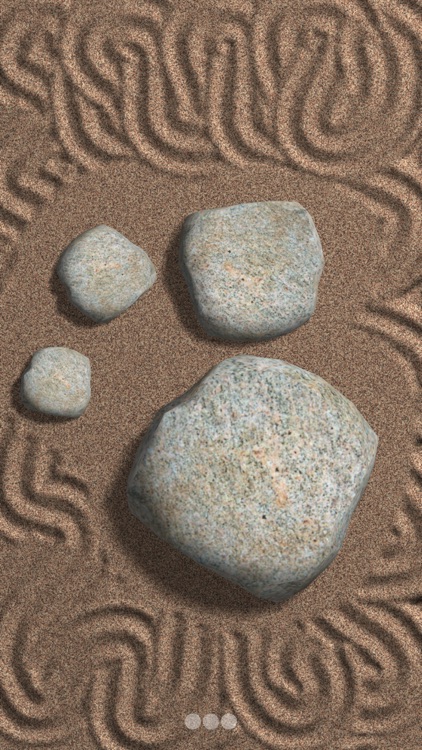 What is it about?
Sand Garden is a highly realistic Japanese rock garden simulator. Adjust the ambience to your liking and create beautiful stylized landscapes through carefully arranged rocks and raked sand.
For those who...
It's for those who enjoy creating abstract art.
Not for those who...
It's ideal for quick entertainment. It's not something you're going to spend hours doing.
Why we love it
If you're looking for a tranquil way to pass the time, you've found it. Sand Garden is the perfect little getaway.
App Store Description
Sand Garden is a highly realistic Japanese rock garden simulator. Adjust the ambience to your liking and create beautiful stylized landscapes through carefully arranged rocks and raked sand.

Historically, sand gardens were intended to imitate the intimate essence of nature, not its actual appearance, and to serve as an aid to meditation about the true meaning of life. Rock gardens existed in Japan at least since the Heian Period (784-1185).

Features of Sand Garden include:
• Ultra realism
• 3D modeling of the sand
• Beautiful lighting scenes (including a soothing flickering candlelight)
• A variety of random rocks
• Many sand types to choose from
• Six unique raking tools
• Save your gardens

Create harmony today, and carry it around wherever you go with Sand Garden - Your very own realistic Japanese Zen Garden.

Tips:
• Long press a rock to go directly into rock customization
• Tap a rock for rock options
• To delete a garden long press the image
• There is a tool for smoothing out the sand along with your rake and finger tools