Get rid of the screenshot clutter in your Camera Roll
Screeny 2.0
by ThreeSea Technologies Private Limited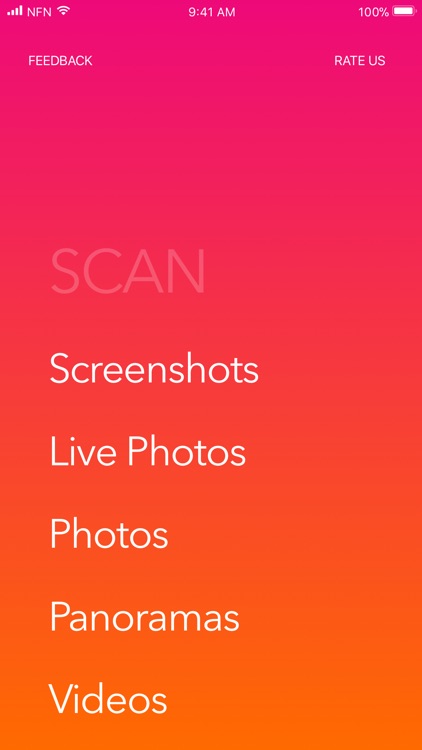 $1.99

in the App Store
Screeny is a simple app that lets you easily delete all screenshots on your device in one fell swoop.
What is it about?
Screeny is a simple app that anyone can use. If your Camera Roll is constantly cluttered up with annoying screenshots that you may have taken before and don't need now, or they were just by accident, Screeny makes it a breeze to get rid of them all. The app will scan your Camera Roll for any screenshots (iOS device or even those from the Apple Watch), and you can manually select the ones you want to get rid of, or just choose All Screenshots or Just Apple Watch Screenshots. Once you have the screenshots you want to remove selected, just tap on the trash can button and they'll be erased automatically. The app tells you how much space you saved. It's fast and convenient, and a great way to remove unnecessary screenshot clutter from your Camera Roll.
For those who...
Want to get rid of screenshot clutter in their Camera Roll
Take a lot of screenshots
Not for those who...
Don't take a lot of screenshots
Don't care to remove screenshots
Why we love it
We take a lot of screenshots here at AppAdvice, and tend to forget about them later. Screeny makes it super easy for us to go and remove those screenshots without a second thought.
App Store Description
Screeny 2.0 has an all new look. It screens your camera roll and helps you to filter and delete things that are no longer necessary. So now along with screenshots it also helps you to manage unwanted live photos (keeps the photo and removes video from live photo), photos and videos as well.

** Screeny is not optimised for iCloud Photo Library yet

****************************

"Must have iPhone Apps - 2014" - MacStories

"10 Best Paid iPhone Apps - 2014" - AppAdvice

"One of the 12 Best iOS apps of 2014" - Cult of Mac

"One of the 65 Best Apps launched in 2014" - The Next Web

"Screeny is the screenshot-deleting iPhone app we have wanted all our lives" - The Verge

"As someone who takes way too many screenshots, this app is something I've often longed for" - CNet

"If you're looking to quickly delete any old screenshots you have in your Camera Roll, there's nothing better than Screeny." - Beautiful Pixels

****************************

***Free more space***

Unwanted Screenshots, live photos, photos and videos consume space. Let us find them for you, so that you can manage them better.


***Filter and select easily***

Media accumulates over time but there might be a case that you are working on a project currently and want to use or review them. So we have made it easy for you to filter unwanted Screenshots, live photos, photos and videos easily. You can use any of the following filters:
- Select all except last 15 days
- Select all except last 30 days
- Select all except last 1 month
- Select all except last 3 months
- Select all except last 6 months
- Select all except last 1 year
- Select all except favourites
- Select all

***Better Previews***
You can even long press on a screenshot, live photo, photo or video to view larger image thumbnails - just incase you want to see details before deleting them.


****************************

Also, we won't push you notifications to rate us in the App Store... but App Store reviews are very helpful to us. If you think the app is worthy, please consider writing a nice review, and we will have a small celebration here :) Thanks for using Screeny!

Connect with us on Twitter @nfnlabs
For detailed feedback and suggestions: [email protected]