When women just need a basic period tracker and nothing else, this app does the job
Spot On Period Tracker
by Planned Parenthood Federation of America, Inc.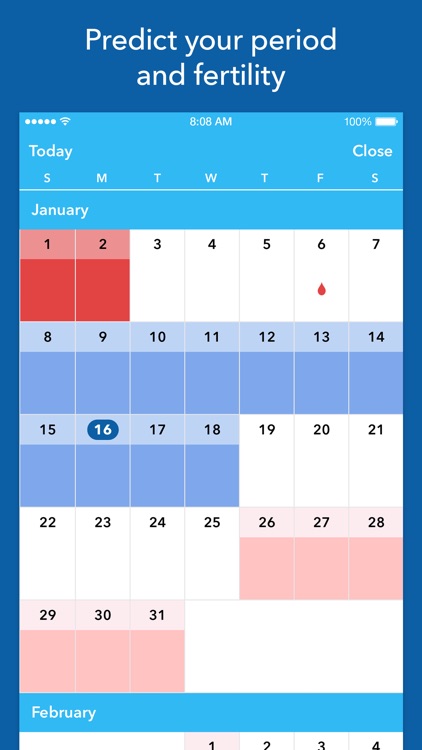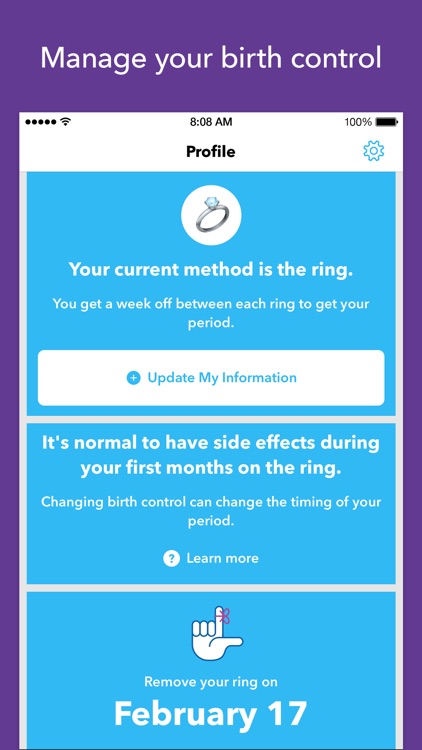 Simple period tracker. Spot On is an incredibly simple and intuitive app for tracking your period. In just a few taps, the app will know when your cycle is and when your next period will be. The app is also great for keeping track of your birth control methods, logging good and bad habits that you've done for the day, and tracking how heavy your flow was. And Spot On does everything in a fun and bubbly way that is sure to perk you up, which is great because usually your period puts you in a bad mood.
No surprises. Spot On is a highly accurate way to be aware of your next period before it hits. Just input your data into Spot On, and the magical algorithm gets to work. You can swipe through the calendars to see what your pattern was, and the app can remind you when it's about time for Aunt Flo so you won't be caught off guard again.
What is it about?
Spot On is one of the most simple yet effective apps for tracking your period and birth control. With just a few taps, you'll be all set up and ready to track your flow, activity, symptoms, and moods in relation to your period. Plus, if you are using some kind of birth control, Spot On will help remind you when you need to take it, or even give you help on what to do if you made a mistake. And since this is an official app from Planned Parenthood, there are helpful resources to help you find the nearest PP center for women's health services, answers from PP experts on commonly asked questions, and even a full sexual health history that can be exported whenever it's needed. Planned Parenthood did a great job with creating a simple app for all women to use for their health needs.
For those who...
Want a basic period tracker
Rely on Planned Parenthood services
Not for those who...
Want to know about peak fertility and ovulation windows
Already have a system in place for tracking their periods
Why we love it
Planned Parenthood create a slick and simple app that is easy to use for females of all ages. In just a few taps, you'll be on your way to tracking everything relating to your menstrual cycle.
Spot On Period Tracker has stickers
like these
and more
App Store Description
"This new period tracking app is a serious game-changer." — Teen Vogue

Staying on top of your cycle has never been easier or more fun with Spot On — a birth control and period tracker powered by Planned Parenthood.

Stay consistent with birth control reminders, guidance, and tips — no matter your method. If you're not on birth control, Spot On can help you accurately predict your period and even give you a heads up on ovulation when you're likely to be fertile.

Spot On comes directly from the world-class sex educators at Planned Parenthood, so you know it's reliable and safe.

Track Your Period & Menstrual Cycle
• Your flow — from spotting to light to heavy days.
• Your symptoms — fatigue, cramps, or stomach aches.
• Your activities — exercise, sex, or sleep quality
• Customize what you track and how you track it (new in v 2.2!)

Manage Your Birth Control
• Track any method that affects your period, such as the pill, patch, ring, implant, shot, and IUD.
• Set discreet reminders specific to your birth control or menstrual cycle, even appointment reminders.
• Get tips on the right steps to take if you get off track or switch your method.

Access Personalized Support
• Feel safe with access to resources and detailed FAQs from Planned Parenthood experts on everything related to sexual and reproductive health.
• Import your period data from other cycle tracking apps using HealthKit, or easily export your data anytime. Your menstrual history is at your fingertips.
• Access links to locate a Planned Parenthood health center near you to make appointment to speak with one of our health experts.

Stay on top of your sexual and reproductive health with the only app that lets you track both your period and any birth control method that affects it.

"...it's probably time you downloaded the new Planned Parenthood Spot On app. Seriously, it's pretty
awesome." — Bustle
"...a smart, unassuming, useful piece of technology — thank the gynecological cosmic forces." — The Cut
"We've already downloaded it — have you?" — Shape