Employee recognition has never been so fun and easy
StarMeUp
by Globant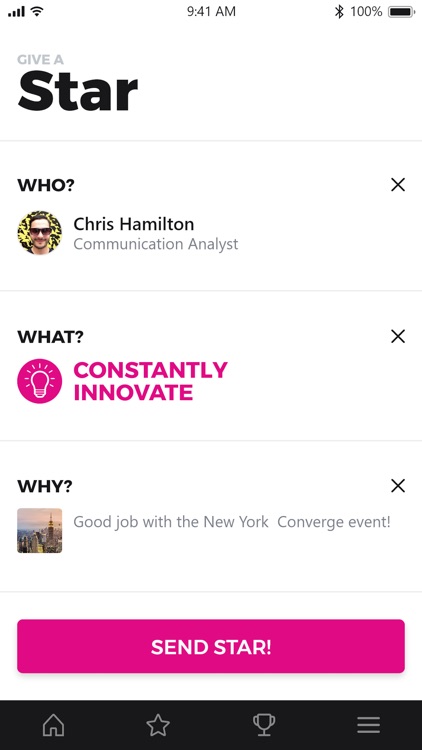 What is it about?
Employee recognition has never been so fun and easy!
StarMeUp supports Siri commands
Send
a
message
to
Corey
on
StarMeUp
Using
StarMeUp
send
a
message
to
Jenny
saying
I'm
almost
there
Send a message to Corey on StarMeUp
Using StarMeUp send a message to Jenny saying I'm almost there
App Store Description
Employee recognition has never been so fun and easy!

Grow your organization or team with a consistent, healthy culture. Through StarMeUp employees can give and receive recognition, strengthening the sense of belonging to the organization and increasing engagement.

With StarMeUp you will be able to:

-Detect leaders and hidden talents within your organization.
-Reinforce your company's culture.
-Improve work performance and loyalty among employees.
-Increase employee motivation through rewards.
-Keep employee recognition simple.

This is a must-have corporate social network for business owners who want to start a digital transformation in their company.

We are always working to make StarMeUp the best employee recognition program on the market, so keep your updates on to ensure you don't miss any upgrade.

Get in touch with Us and start a recognition revolution in your company!