Don't stop.

Stopwatch+: Accurate Mechanical Analog Timepiece
by Diesel Puppet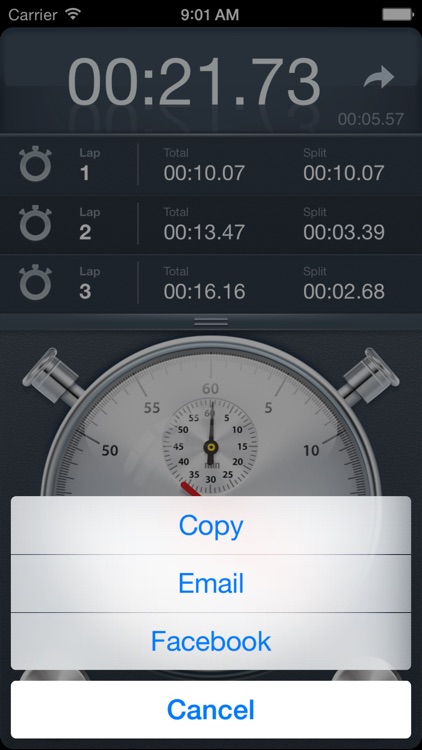 What is it about?
Stopwatch Plus is the most professional and beautiful mechanical stopwatch in the App Store. Do not miss a perfect companion for sports and other activities!
For those who...
It's really ideal for those who enjoy and appreciate skeumorphic design.
Not for those who...
Skeumorphism is a polarizing topic among designers and users. If it's simply not your thing, this is not your app.
Why we love it
If you hate change and need an easy way to time your runs, Stopwatch is for you. It's a great way to track and record your best times.
App Store Description
Stopwatch Plus is the most professional and beautiful mechanical stopwatch in the App Store. Do not miss a perfect companion for sports and other activities!

Features:
· An identical and time-tested interface!
· Detailed lap history
· Share recorded laps by Email, Facebook or Twitter
· Copy records to clipboard
· Shake to undo Reset
· May run in background
· Localized for 11 languages
· Universal application: install once, use it across all devices
· Skeuomorphic design
· Keeps the device from going to sleep when you are timing
· Optional ticking noises