Wadjet eye's latest classically inspired 2D point and click adventure game ported to iOS.
Technobabylon
by Wadjet Eye Games LLC
watch trailer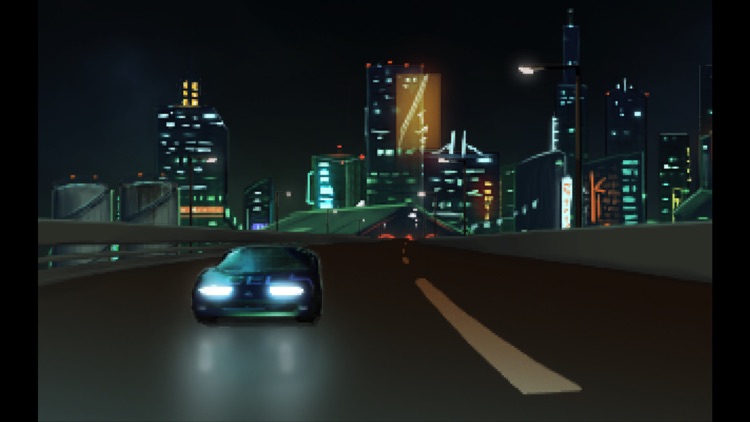 $4.99

in the App Store
A 2D point and click adventure game straight out of the past makes its way to iOS. Set in 2087, the game revolves around genetic engineering, omnipresent AI, and disconnected humanity.
What is it about?
City of Newton, 2087. Genetic engineering is the norm, the addictive Trance has replaced almost any need for human interaction, and an omnipresent AI named Central powers the city.
App Store Description
City of Newton, 2087. Genetic engineering is the norm, the addictive Trance has replaced almost any need for human interaction, and an omnipresent AI named Central powers the city.

CEL agents Charlie Regis and Max Lao are investigating a serial Mindjacker who is tapping into the neural wiring of seemingly ordinary citizens, stealing their knowledge and leaving them dead. An agoraphobic net addict named Latha Sesame might be the next target. But when Charlie's past comes back to haunt him, he and his partner find themselves on opposite sides of the law, with Latha's fate in the crossfire.

-- Reviews (Windows version) --

PC Gamer - "An old school point-and-click adventure with a captivating story, strong characters, and a rich, well-realised sci-fi setting." 80%

Rock, Paper, Shotgun - "Set in a semi-dystopian future, the game features multiple protagonists exploring a tale of genetic engineering, AI overseers, mysterious mind-hacking murders, and overlapping online and offline worlds. It is, in that sense, delightfully pulp sci-fi. But it's also a delicate story of individuals, personal struggles, and most of all, a nuanced approach to complex future-worries."

Adventure Gamers - "Technobabylon is a beautiful, compelling game that fans of the cyberpunk genre will devour" 4/5

GameSpot - "When the going gets tough, the tough sometimes take a fishing pole and start fishing in a bloody Jacuzzi stuffed with a mutilated body. That's, at least, the lesson you learn in Technobabylon, a point-and-click adventure that's set in 2087 in a city where a powerful AI controls and observes all." 8/10