An existential search for grace
That Dragon, Cancer
by Numinous Games
watch trailer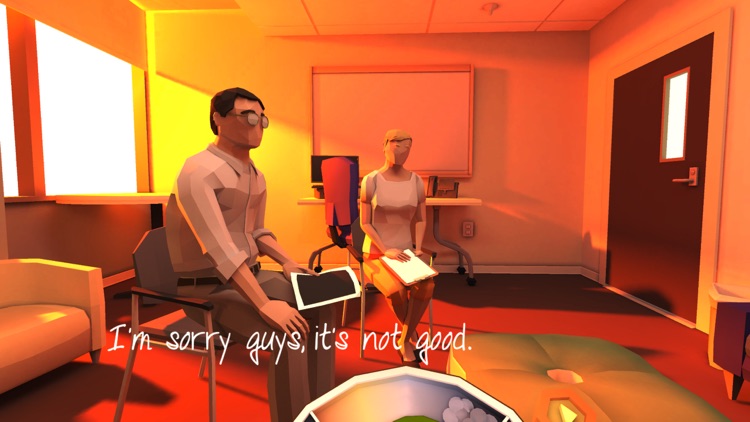 What is it about?
That Dragon, Cancer is a deeply religious game with a secular message that any gamer can learn: the end of a battle doesn't always need to happen with a win but peace can be found when there's no longer any need to fight. The game is about Joel, Ryan and Amy Green's year-old son who was diagnosed with terminal brain cancer. The abstract level design helps reinforce a sense of loss. The title plays less like a traditional game and more like an interactive movie, though lacking some the choices you might expect. The game moves along a destined path and you play not to win but simply to take Joel and his parents to the end of their suffering and grief (whatever form that may take). In the end this is not a game intend to be beaten, but a story that demands to be told.
Faith, hope and love. An immersive adventure game that retells Joel Green's 4year fight against cancer through about two hours of poetic, imaginative gameplay.
Why we love it
You might not want to play this one in public. The emotions it engenders are so visceral that in the end you'll find yourself mourning empathetically along side Ryan and Amy. It's a high-concept story driven game that tells you as little as it needs to. The experience of playing through, the almost voyeuristic nature of the gamer's perspective, allows you to extract meaning from the seemingly abstract and bizarre dream-like scenes. It might not be a game you play twice but it's one you have to play at least once.
App Store Description
An immersive, narrative experience that retells Joel Green's 4-year fight against cancer through about two hours of poetic, imaginative interaction that explores themes of faith, hope and love.

"This is where we go to remember our son Joel, up through here along this path. We want to show you who he was, and how his life changed us. Can we walk here together for a while?"

A videogame developer's love letter to his son; a memorial to Joel Green; an interactive tribute to the loved ones of over 200 of our Kickstarter backers. Can you find hope in the face of death?

Gameplay:
Using a mix of first-person and third-person perspective, and simple point-and-click interaction, we invite the player to slow down, look around, and immerse themselves in this deeply personal memoir.

Featured in:
NY Times, NPR, Wired Magazine, Radiolab, Reply All Podcast, The New Yorker, The Guardian, and many others

Reviews:
"I think it might have changed me in some way that I'm yet to fully understand." -Polygon

"That Dragon, Cancer is probably the most sophisticated example of compelling storytelling I've ever witnessed in a video game." -Forbes

"A remarkable piece of work that challenges everything I thought I knew about grief, hope and faith." -The Telegraph