A pocket type-writer of finest manufacture, at an incredible (and limited) price

The Amazing Type-Writer
by Doormouse Mfg.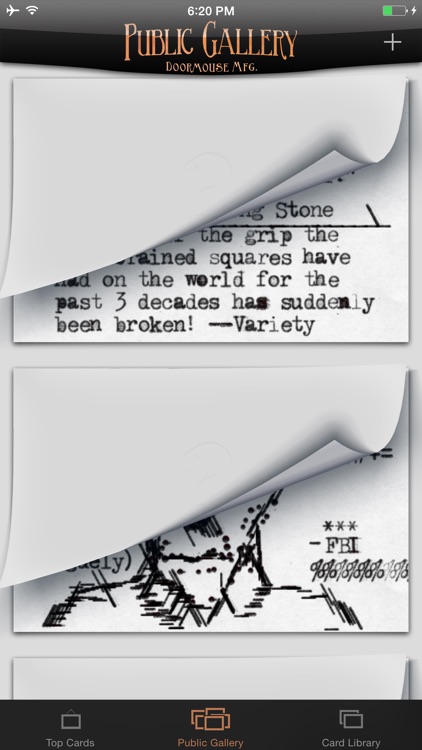 What is it about?
A pocket type-writer of finest manufacture, at an incredible (and limited) price!
For those who...
It's the ideal app for anyone who wants to make personalized messages.
Not for those who...
The Amazing Type-Writer isn't the most practical app for note taking for a variety of reasons including the fact that you can't delete your text once it hits the card stock.
Why we love it
If you miss typing on a typewriter, this will satisfy that craving.
App Store Description
A pocket type-writer of finest manufacture, at an incredible (and limited) price!

Until May the 20th, 2015, all Amazing Type-Writers will be sold at the rock-bottom price of $0.99! This deal can not be beat! Get yours today! Get one for your mum! Get a dozen! You can afford it!

- Record your thoughts & textual doodles for posterity on high-quality cardstock!
- Post your cards to the prestigious Typewritten Gallery!
- View the works of others, and unabashedly type on their cards!
- Promote & post your favorite cards by "pressing-and-holding" any work on the Gallery!

The engineers at Doormouse Mfg. have at last combined the latest in mobile pneumatic tubes technology with the highest-quality typewriter swing-arms available—and for a fraction of the price of the competition.

Only a limited number of the Doormouse Mfg. Amazing Type-Writers will be produced. Don't miss your chance to own the highest-quality pocket-sized type-writer currently available!


Made in the USA - No patents pending - Consult your analyst