The ultimate Western action RPG has arrived on iOS
The Shadow Sun
by Ossian Studios Inc.
watch trailer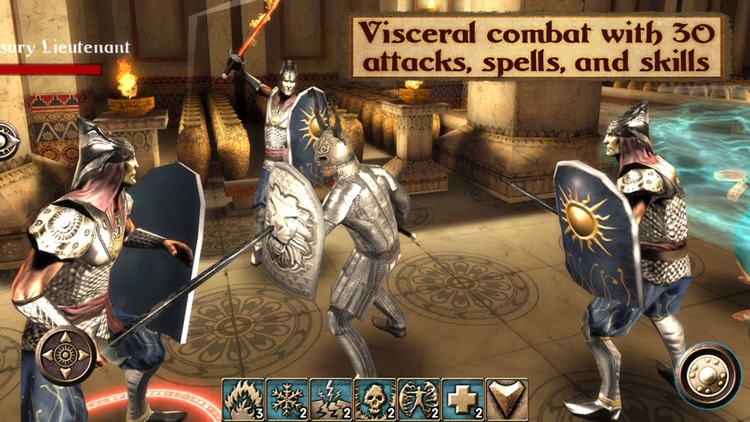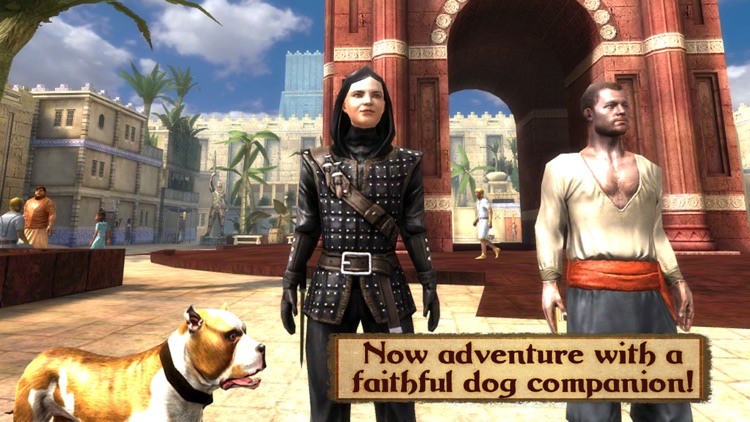 What is it about?
The ultimate Western action RPG has arrived on iOS! Embark on an epic dark fantasy in the grand tradition of great, story-driven RPGs from PC and console, created by veterans of the Neverwinter Nights, Baldur's Gate, and The Witcher franchises.
A Groundbreaking Western.
A Dark Fantasy of Swords and Sorcery.
The Shadow Sun is $0.99 but there are more add-ons
$0.99

Warrior Starter Pack

$0.99

Rogue Starter Pack

$0.99

Mage Starter Pack

$0.99

Hint Guide
App Store Description
The ultimate Western action RPG has arrived on iOS! Embark on an epic dark fantasy in the grand tradition of great, story-driven RPGs from PC and console, created by veterans of the Neverwinter Nights, Baldur's Gate, and The Witcher franchises.

SLIDE TO PLAY - 4/4 "The Shadow Sun is one of the most captivating experiences I've had with a role-playing game in quite some time."

DIGITALLY DOWNLOADED - 4.5/5 "The Shadow Sun floored me from start to finish."

ARCADE SUSHI - 8.5/10 "If you're a fan of RPGs at all, then The Shadow Sun belongs in your Games folder."

POCKET GAMER - 8/10 (Silver Award) "The Shadow Sun replicates a tabletop RPG experience almost perfectly - right down to the carefully crafted fantasy world in which it's set."

TOUCHARCADE - 4/5 "With a compelling story, plenty of content, and a character customization system that works, Shadow Sun succeeds in its goal as a Western RPG."

APP-S.RU - 4/5 "The Shadow Sun is one of the few truly great RPGs for the iPhone, iPad and in the absence of competitors could easily sit next to Baldur's Gate."

PORTABLE GAMING REGION "The Shadow Sun is pretty much what I imagine a "real" Dragon Age mobile game should be."

** Featured in Apple's Best New Games category! **

With The Shadow Sun, Ossian Studios brings together all its expertise from working with Dungeons & Dragons and The Witcher in order to create a deep, story-driven RPG experience for iOS. Prepare yourself for visceral real-time combat, a gorgeously detailed world to adventure in, complex characters to interact with, and an epic tale of an ancient city held within the grip of a mysterious plague.

Enter a world that has felt an alien touch upon its sun. An ever-increasing shadow that creeps across the sun's brilliant face, with consequences that are only now becoming horrifically apparent...

HOURS OF ADVENTURE
• A 10-hour adventure where you explore the decadent imperial city of Shar and the exotic desert lands around it, delving into a story filled with intrigue, danger, and shocking surprises.
• Explore over 70 unique areas and uncover 200+ unique items, hidden secrets, and ancient treasures.
• A handy journal tracks your quests and a detailed codex notes new characters, places, and creatures you encounter.
• An original orchestral soundtrack and amazing soundscape will immerse you into this dark fantasy world.

TRUE ROLE-PLAYING
• Create your own male or female character and customize their attributes and appearance.
• Choose from among 30 attacks, spells, and skills to suit your favourite play style, and develop those abilities exactly how you want as the game progresses.
• Solve quests in multiple ways and have new NPC dialogue options open up depending on your skills.
• Ally with one of four companions to adventure alongside you, each with their own personality and abilities, and win their friendship or suffer their disapproval depending on your choices.
• Adopt a faithful dog companion to fight by your side.

UNIVERSAL APP
Play on any of these supported devices, with graphics that scale with the device.
• iPad 1, iPad 2, iPad 3, iPad 4, iPad Air, iPad mini, iPad mini with Retina display
• iPhone 3GS, iPhone 4, iPhone 4s, iPhone 5, iPhone 5c, iPhone 5s
• iPod touch 3, iPod touch 4, iPod touch 5

* In-app purchases are purely optional! *
The 3 starter packs are optional DLC that have extra content and quests, none of which are required to enjoy the game. The in-depth hint guide also provides a full walkthrough and gameplay tips, along with details on companions, secrets, monsters, and other helpful information.

Visit our official site for more news and info about The Shadow Sun: http://www.ossianstudios.com/
Drop by our forums and talk directly with the development team: http://www.ossianstudios.com/forum/
Follow us on Facebook: https://www.facebook.com/OssianStudios
Follow us on Twitter: https://twitter.com/OssianStudios
YouTube: http://www.youtube.com/OssianStudios