The perfect companion to the upcoming Spiderman movie
The Spider-Man: Homecoming App
by Sony Pictures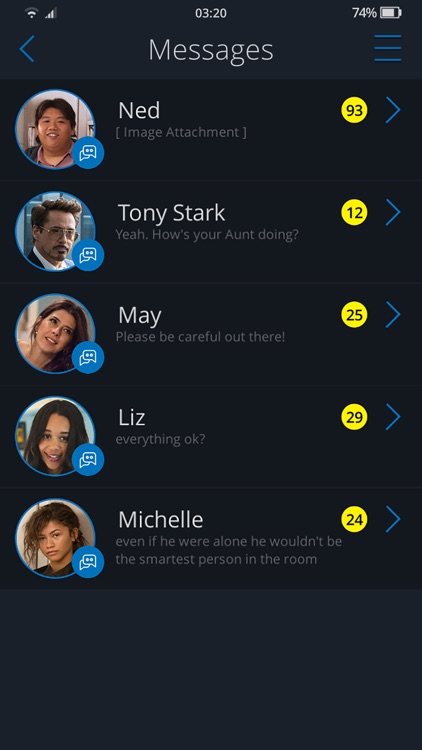 FREE

in the App Store
Spiderman fans will want to download this app for access to exclusive content and great features.
Check out Spidey's suit with the AR Explorer. Everything is all about augmented reality (AR) these days, and this app is no exception. You can get the Spiderman suit to display in your camera, and explore its various components.
Take a picture with Spiderman in your house. A variety of photo filters lets you bring Spiderman right into your home or office.
Get a sneak peak into Peter Parker's life through his phone. Listen to Peter Parker's voicemail, read his text messages, and more.
What is it about?
If you want to keep up with what's hot and new about Spiderman: Homecoming, this is the app for you. There's a wide variety of features built into the app, and it's free. You can watch exclusive content from the movie, footage you won't see anywhere else.
Why we love it
To please the voyeur within you, the app gives you a peek into Peter Parker's home life with his voice mail and text messages. You can also see the photos in Peter's Camera roll, along with the videos he's recorded. I'm a fan of reading fictional text message exchanges between superheroes, and this app gives me a little bit of that. Maybe not between superheroes, but the text messages that go back and forth between Peter and his friends are great insights into the psychology of this teenager-turned-masked-hero.
App Store Description
The Spider-Man: Homecoming App is your one-stop-shop for everything Spider-Man. View exclusive content, bring Spider-Man into your world with the AR Suit Explorer, and peek into the life of Peter by accessing voicemails and text messages on Peter Parker's Phone.

FEATURES INCLUDE:
> PETER PARKER'S PHONE: Connect to Peter's Phone to view his photos, videos, text messages, and hear voicemails from his friends.
> AR SUIT EXPLORER: View Spider-Man in AR to learn more about the tech behind his suit.
> GIFs & STICKERS: Find the perfect reaction GIFs or Spider-Man stickers to copy and send to your friends.
> PHOTO FILTERS: Take a selfie with Spider-Man in a variety of different poses!

ABOUT THE MOVIE:
A young Peter Parker/Spider-Man (Tom Holland), who made his sensational debut in Captain America: Civil War, begins to navigate his newfound identity as the web-slinging super hero in Spider-Man: Homecoming. Thrilled by his experience with the Avengers, Peter returns home, where he lives with his Aunt May (Marisa Tomei), under the watchful eye of his new mentor Tony Stark (Robert Downey, Jr.). Peter tries to fall back into his normal daily routine – distracted by thoughts of proving himself to be more than just your friendly neighborhood Spider-Man – but when the Vulture (Michael Keaton) emerges as a new villain, everything that Peter holds most important will be threatened.

©2017 COLUMBIA PICTURES INDUSTRIES, INC. ALL RIGHTS RESERVED. MARVEL AND ALL RELATED CHARACTER NAMES: © & ™ 2017 MARVEL