How well can you drift through the turns?
Thumb Drift - Furious Racing
by SMG Studio
watch trailer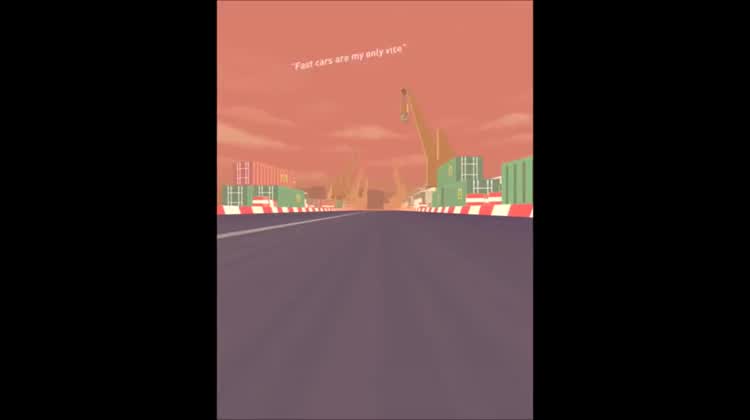 FREE

in the App Store
In Thumb Drift, rides don't last long: you're going way too fast and the roads are like corkscrews. But you won't be able to stop jumping in to see how many coins you can grab and how many hellacious curves you can drift through before crashing and burning. Easy-to-learn one-touch controls help you meet the challenge head-on, and ace drivers can unlock dozens of cars as they go.
Drift through the turns. Thumb Drift has one-touch controls for drifting through hairpin curves.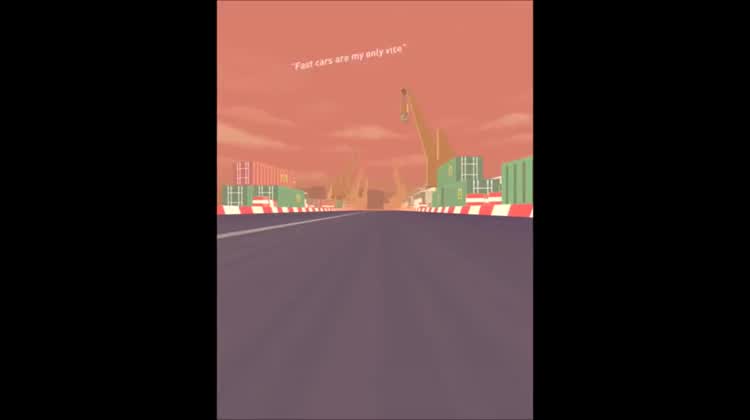 Collect and earn coins. Various achievements in the game allow you to earn coins, but if you're good enough, you can pick up even more by drifting over them.
Unlock more cars. Thumb Drift features 50 fully unlicensed cars you can unlock, and more are coming. This gives you plenty of vehicles to unlock, each with its own handling characteristics.
What is it about?
Thumb Drift isn't a racing game, per se, it's a "let's see how fast we can go without smashing ourselves to bits" game. You will use simple one-touch controls to maneuver your car through hairpin turns and corkscrewing roads, fighting like mad to stay between the walls instead of smearing yourself along them. The game offers 50 different vehicles to unlock, with more to come.
For those who...
Have opposable thumbs
Love drifting
Not for those who...
Want a long, drawn-out race
Don't like seeing their cars smashed into pieces
Why we love it
This game is all about speed and drifting, and how well you can keep your car on the road. The turns are insane, and the speed is blazing fast. Some cars will handle the curves better than others, but the simple one-thumb controls makes the game as fun and easy to learn as it is difficult to master.
Thumb Drift is FREE but there are more add-ons
$1.99

Piggy Bank Vehicle (Coin Doubler)

$1.99

Go Premium

$0.99

Unlock Hamburghini

$0.99

Unlock Big Vern

$1.99

Unlock The OMG
App Store Description
Play the #1 drifting game on the App Store with over 100 unique cars for fast, furious and fun action.

Whether you know how to drift or not you'll enjoy sliding sideways around the corners to compete for the highest score.

WHAT PEOPLE ARE SAYING
"Terrific one touch controls, we can't stop jumping in to see how many coins we can grab' - App Store Editor, Best Of February
"4½ Stars - Thumb Drift is nearly perfect. Ridiculously fun and feels like butter. There's nothing quite like executing a perfect drift." - Touch Arcade
"It's satisfying to watch your Thumb Drift skills steadily improve, and you're sure to come back for more anytime you've got a few minutes spare." - Gamezebo
"Thumb Drift does everything just right. Freakin' awesome." - Pocketgamer UK
"Humour me and download this game dude. I'm having so much fun" : Phonecats
"The best drifting game I've played" Ken(neth) Block, Ohio
"I want nothing to do with this game. Stop contacting me" : Jeremy Clarkson

WHY PLAY THUMB DRIFT?
- You have an opposable thumb
- Over 60 fully unlicensed cars to unlock + more to come
- Simple one thumb controls
- Addictive drifting gameplay
- Original soundtrack with 4 pumping tunes
- Challenge your friends for the top score
- Cutting edge, flat shaded, low poly graphics
- Groundbreaking Carticle™ Technology

SPECIAL GUEST CARS FROM:
- 1320 Video
- Boss Logic
- Maximum Driftcast
- Rice Pirate
- Cleetus McFarland "Do it for 'Dale!"
- Adam LZ
- OzzyMan Reviews
- Street FX
- 4WDTV
- Rocket Jump
- Yogscast
- Zen Garage
- Domestic Mango
- Street Driven
- Bulletproof Automotive
- King of Nations
- Yasid Design
- Shock Mansion
- Drift All Stars
- The Slap Train
- Car Throttle
- Saudi Gamer
- OMGDrift
- Black Panthaa
- AR12

More to come!

SCORE REGISTER
* 0-50: L plater
* 51-99: Sunday Driver
* 100-199: Training Wheels
* 200-299: Gettin' Sideways
* 300-399: You feel the need for speed
* 400-499: You're in the red
* 500-599: Flat out!
* 600+: You live your life a quarter mile at a time! Dom will be proud

"If you're in control, you're not going fast enough." : Parnelli Jones

Minimum Requirements
iMessage stickers compatible only with IOS10
Hardware- iPad® Air™ or newer, iPad® 3 or newer, iPad® mini™ or newer, iPhone® 4s or newer, iPod Touch® 5 or newer
Software - iOS 8 or newer