Tohitapu – lea fakatonga
Tohitapu
by Tau'olunga komipiuta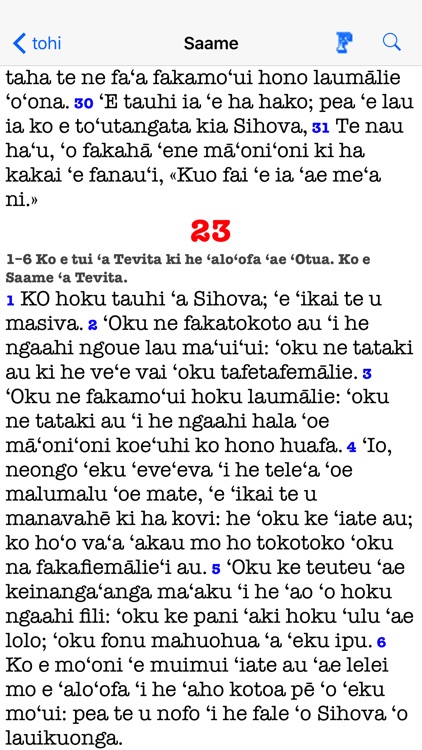 What is it about?
Tohitapu – lea fakatonga
App Store Description
Tohitapu – lea fakatonga
The bible (revised West edition) in the Tongan (South Pacific) language.
• select any book, optionally at any chapter
• make a list of your own favourites
• search for a word in any book
• display in selected typefaces at any fontscaling
• copy verses into any text app
• start every verse on a new line or continue from the previous
No advertisements, no in-app purchases.