Top 160 Drugs and Their Functions
Top 160 Drugs and Their Functions
by Wan Fong Lam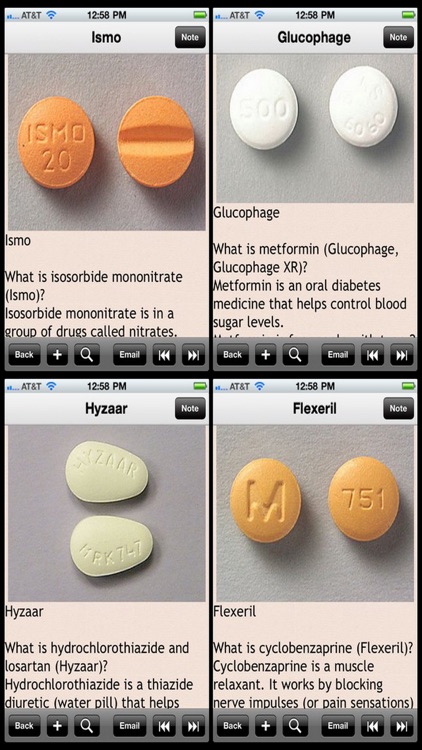 What is it about?
Top 160 Drugs and Their Functions
App Store Description
Top 160 Drugs and Their Functions

*** 50% Off Today!!

****************************

ABOUT THIS APP
==============

Top 160 Drugs and Their Functions is an app containing detailed information of the 160 types of medicine most commonly used and prescribed. This App is a must-have for those in pharmacy, as well as those who are cautious of what kind of drugs your family doctor is giving you.

Disclaimer: This app is for reference only. You should always consult your doctor or other experts if you have any physical and/or psychological discomfort. Taking medicine/drugs without consulting a doctor is highly discouraged and it may worsen the situation. We do not take any responsibility for misuse of any drugs/medicine included in this App.

The application is optimized for iPad/iPad2/The New iPad/iPad mini, iPhone 3GS/4/4S/5/5S/5C & iPod Touch. It supports iOS 4.3 and up.

****************************

FEATURES

This application has the following features:

* User-friendly views with THUMBNAIL preview of each item
* Ability to BOOKMARK selected item for easier reference
* Add a CUSTOM NOTE to any item
* iCloud synchronized Bookmarks and Custom Notes
* EMAIL any item to yourself & friends
* A SEARCH engine
* Enter a RANDOM entry when shaking the device
* OFFLINE browsing

****************************

This application is brought to you by Fobotech LLC.