Richard Garfield, Game Designer (Magic: The Gathering, King Of Tokyo) says, "It is terrific to be able to play Trouble With Robots again - it is overdue for iOS
Trouble With Robots
by Play-Asia.com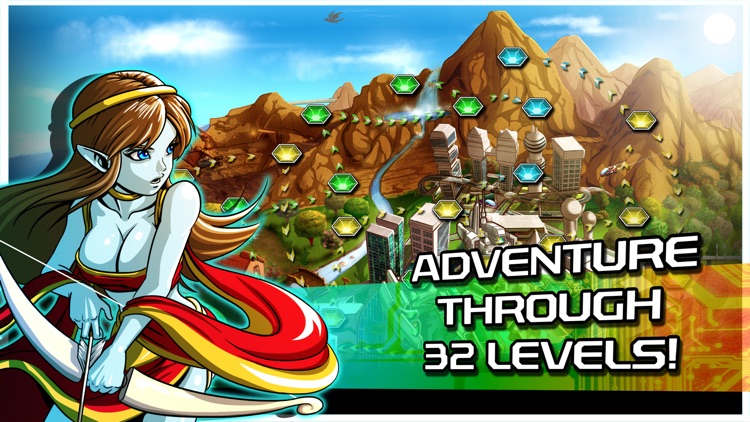 FREE

in the App Store
Build the perfect deck to take down your foes in this fantastic fusion of action and strategy.
What is it about?
Richard Garfield, Game Designer (Magic: The Gathering, King Of Tokyo) says, "It is terrific to be able to play Trouble With Robots again - it is overdue for iOS. It surprised me that it still feels unlike anything else I have played, I would have expected some other game developers to use this obviously good game formula to make a bunch of exciting new games. I hope that it gets the success and attention it deserves - and inspires the new games which >I< deserve!"
For those who...
Trouble With Robots is obviously best suited for those who are fans of games like Hearthstone, but it's also a great way to introduce yourself to the collectible card game genre.
Not for those who...
It's too bad there isn't some form of online multiplayer.
Why we love it
If you've grown tired of the same old card games, you have to check out Trouble With Robots. There's really nothing like it in the App Store.
Trouble With Robots is FREE but there are more add-ons
$0.99

Chapter 2 & 3 Bundle

$0.99

Chapter 2

$0.99

Chapter 3
App Store Description
Richard Garfield, Game Designer (Magic: The Gathering, King Of Tokyo) says, "It is terrific to be able to play Trouble With Robots again - it is overdue for iOS. It surprised me that it still feels unlike anything else I have played, I would have expected some other game developers to use this obviously good game formula to make a bunch of exciting new games. I hope that it gets the success and attention it deserves - and inspires the new games which >I< deserve!"

Shaun Musgrave, Toucharcade.com says, "I enjoyed it just on its cheeky attitude alone, with the surprising depth of the gameplay at higher levels proving to be the icing on the cake. If you give it a try, it will probably win you over the same way."

Introducing TROUBLE WITH ROBOTS, a classic fusion between action and strategy! Build the perfect deck in this collectible card game!

Apply direct damage, buff your allies, weaken your foes, and come up with your own strategies as you earn stronger cards!
---------------------
ADVENTURE through 26 storyline levels and 6 very difficult challenge levels
CUSTOMIZE your deck for each unique level
COLLECT over 40 cards consisting of creature summon, healing, strengthening, direct damage, and other spells
UNLOCK levels and modes to add a new experiences and tons of replay value
CONQUER challenges and reap the rewards

Collect the most powerful cards and create the ultimate deck to dominate on the battlefield. Become a part of our simultaneously epic and hilarious tale as two opposing forces clash in all out war!

We'd like to thank you for playing our game!

Keep up to date on all things Trouble With Robots and Art Castle:
Website: www.TroubleWithRobots.com
Twitter: @ArtCastleHK
Facebook: www.facebook.com/ArtCastleHK
YouTube: www.youtube.com/user/ArtCastleHK
www.Play-Asia.com