MLM made easy.
V Creator - MLM
by JoyApps s.r.o.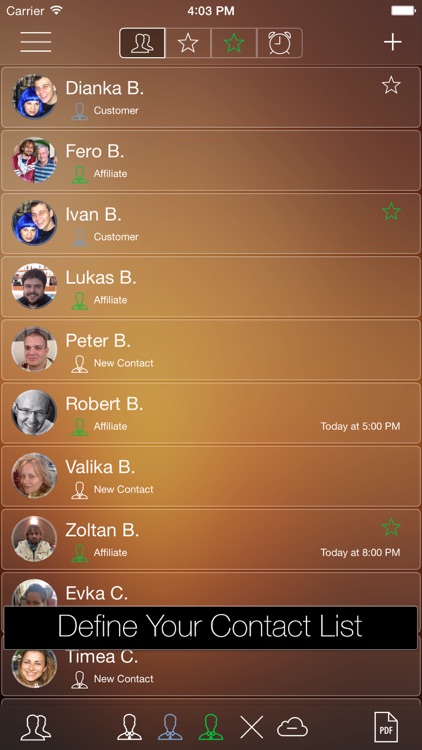 What is it about?
Simplify your work and become a unique leader in MLM Business with your iPhone or iPad.
For those who...
It's for anyone who participates in multi-level marketing.
Not for those who...
The app has a very specific business focus, and is clearly not intended for everyone.
Why we love it
If you need some help developing your entrepreneurial skills, download V Creator today. It's not only great for MLM. It can be custom-tailored for any other kind of business.
App Store Description
Simplify your work and become a unique leader in MLM Business with your iPhone or iPad.

Are you one of the many people who have decided to work on their financial freedom with Multi Level Marketing (MLM)? Are you working on your action plan and want to make it a bit more fun? The "V Creator" is here to help you acquire and develop your entrepreneurial skills, which are very important for being successful with MLM or any other kind of business.

Collect your 1000 rejections as smilies with "V Creator" to eliminate the fear of rejection. Remember - the more rejection you get, the less fear you have of rejection. Your collected rejection smilies will remind you that you can be happy because you are closer to achieving your dreams.

Envision your big dreams which will fuel your business, put them to "V Creator" and keep them in your pocket at all times. You will always have them in front of you while you work with your contacts or with your rejections with "V Creator".

Easily create and prioritize your contact list right from the address book of your iPhone/iPad. Manage and keep in touch with your contacts by assigning a reminder to them or adding a note to them so you won't forget any detail after a meeting. Whether your meeting was successful or you received a rejection, with "V Creator" you can categorize and filter your contacts according to New Contacts, Customers, Brand Partners, Rejectors and Dream Stealers.

Define your dreams, create your contact list and start to collect your rejections.

"V Creator" Features:
Rejections
• collect MLM rejections as Smilies
• share milestone rejections on Facebook or Twitter

Contact List
• easily create contact list from address book of your iPhone/iPad
• prioritize your contact list by 1. Priority and 2. Priority
• assign category to your contacts (New Contact, Customer, Brand Partner, Rejector, Dream Stealer)
• filter contact list by New Contacts, Custumers, Brand Partners, Rejectors, Dream Stealers, 1. Priority, 2. Priority and Reminders
• share your contact list as pdf
• add reminders and notes to your contact
• search in contact list.

Dreams
• define your Big Dreams.

Design
• modern flat design
• universal iPhone/iPad application
• customisable backgrounds