Waterslide Clyde is a Waterslide Speed Racing game
Waterslide Clyde and the Epic Glide: Waterpark Speed Racing
by Neon Astronauts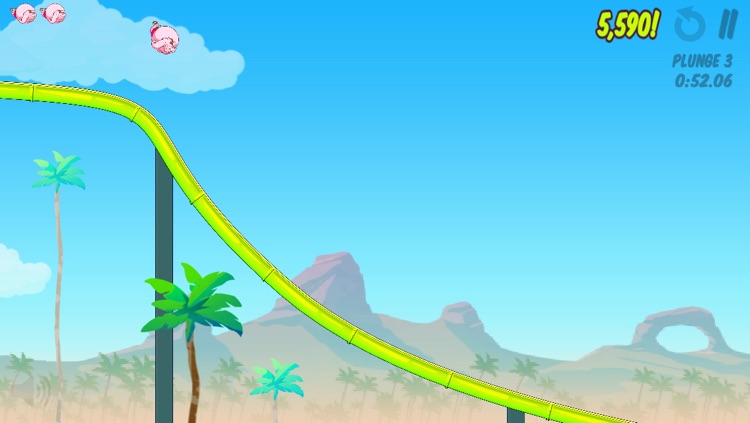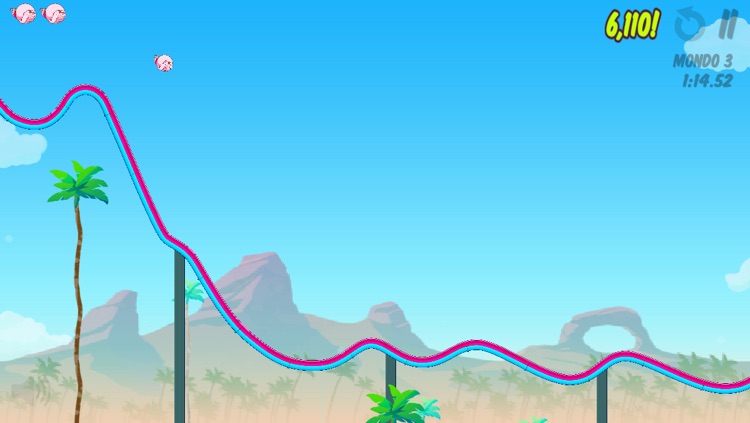 What is it about?
Waterslide Clyde is a Waterslide Speed Racing game! You'll blast down extreme waterslides in a race for the best time worldwide! There are 18 Gamecenter leaderboards! One touch controls! Anyone can play! Let's race!!!
For those who...
It's the perfect arcade game for those who enjoyed Tiny Wings.
Not for those who...
If you enjoy games with bold 3-D graphics, you won't find them here. Waterslide Clyde has a rather cartoonish feel that's not for everyone.
Why we love it
If you like quick and challenging arcade games, Waterslide Clyde is sure to please. Thanks to its various difficulty levels, it can be far less or far more challenging than similar games including Tiny Wings. So it's perfect for everyone.
App Store Description
Waterslide Clyde is a Waterslide Speed Racing game! You'll blast down extreme waterslides in a race for the best time worldwide! There are 18 Gamecenter leaderboards! One touch controls! Anyone can play! Let's race!!!

Waterslide Clyde features smooth, responsive physics and simple 1 touch controls. You touch your screen to dive into downhills and release to glide up the uphills. (Tip! You can also tap rapidly for a turbo kickstart!)

Race at crazy speeds, fly through the air, score a perfect run and top the Waterslide leaderboards! Connect with friends and send them challenges with Gamecenter!


FEATURES:

-Smooth, responsive physics!
-18 Gamecenter leaderboards
-Extreme air Waterslides!
-Range of challenges! Beginner to Advanced!
-Endless, Epic Glide, racing mode!
-Sprint Racing
-Short Track racing
-Endurance racing
-Trophies to Earn! Achieve SuperGold in all races!
-Fun art and animation
-Secret World, 1ups and point boosters to discover.


Thanks for all the feedback and reviews! We're a small indie dev and we need your help to grow! Your App Store reviews, twitter and facebook posts are a huge to help to us!

Thank you and let's race!!!

-Neon Astronauts