Added support for new iOS 10 feature iMessage Apps
Zen Brush 2
by PSOFT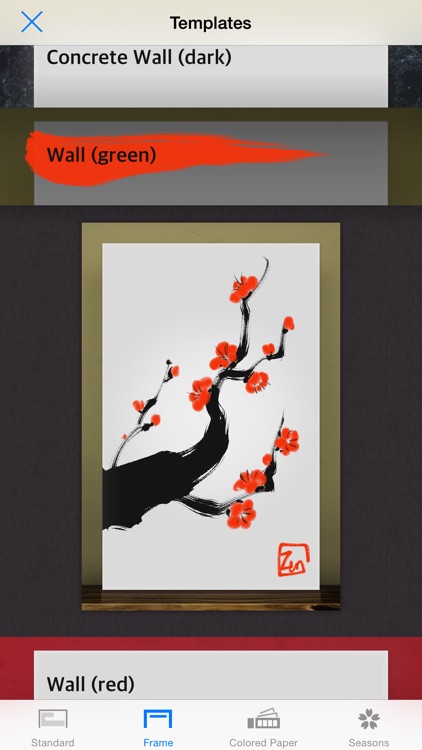 What is it about?
Added support for new iOS 10 feature iMessage Apps!
App Store Description
Added support for new iOS 10 feature iMessage Apps!
Zen Brush 2 is a drawing app focused on the strong yet beautiful feel of the East Asian ink brush.

With a new drawing engine that brings to life a feeling of silky fluent painting and the delicacy of an ink brush, providing a simple and intuitive user interface imbued with the Zen spirit, this app is designed to be optimal for performing Zen art.

Simply start the app and you are immediately ready to draw. Anyone can create superb Zen art anywhere and at any time with this app's uniquely rich expressiveness. You can easily post your calligraphy and illustrations to social networks. Enhance your work's expressiveness by choosing from amongst the vast collection of background templates and share the result on Facebook or Twitter.

- The next step in the evolution of the Zen Brush app which achieved more than 1.5 million downloads on all platforms combined.
- Includes a new brush engine providing an even stronger, beautiful expressiveness.
- Includes a gallery feature that makes it possible to save your work in progress.
- Includes red ink in addition to the black ink (*).
- Ink dispersion effect enables a three-dimensional feeling of depth.

* Actual colors vary depending on the template.

Features:
- 92 background style templates.
- Simple brush size adjustment with slider.
- Simple main tools: Ink brush, red brush, eraser brush.
- 3 levels of ink dispersion.
- 3 levels of ink tone.
- Canvas zoom (with pinch gestures).New
- Guide lines (9 types).New
- Undo / redo (5 levels).
- Save your work to the photo library.
- Open in other apps (Formats: JPEG, PNG, transparent PNG (no background)).
- Post to Facebook and Twitter.
- Simulated finger pressure.
- Support for pressure sensitive styluses (on iPad only. Only Apple Pencil supported on iPad Pro).
*Apple Pencil / Wacom Intuos / Adonit Jot
- Support for iPad Pro.
- Support for 3D Touch.
- Adjustable brush pressure sensitivity (5 levels).
- Supports multitasking (Slide Over / Split View).
- Support for iMessage App.