Review: Mixologist - Cocktail/Drink Recipe & Bartending Guide
October 30, 2009
Overview
I have to say up front that I love a cocktail or three after work. Recently though, I've become bored with my favorite drink which is a very dry Grey Goose with three olives so I decided that I to shake things up a bit. That's when I took to the App Store and discovered Mixologist - Cocktail/Drink Recipe & Bartending Guide by Digital Outcrop. Digital Outcrop created a cocktail recipe app that makes shaking things up easy as 1-2-3. I'm giving away the punchline here but I have to say right off the bat that Mixologist is the king of drink and cocktail apps. How did it get to be the king? Read on to find out.
The Features
First of all, Mixologist sports a database with more than 7900 drink and cocktail recipes, HOLLA! I didn't even know there were 7900 different drink and cocktail recipes. That got me to thinking, if I had a drink a day from the Mixologist database it would take me a little over 21 years to finish them all! Along with the huge database of drinks and cocktails Mixologist has the following features:
Custom database so you can enter your own concoctions and send them far and wide using email, Twitter, and Facebook
A random drink selection tool (My favorite feature)
A liquor store locator that integrates GPS and Google Maps
Bartending tips and terms to help you up your game
A liquor cabinet feature to help you make the best use of the party supplies you have on hand
A non-alcoholic drink category to keep your teetotaler friends in the mix
Proper glassware suggestions so you can get your Emily Post on
The Breakdown
I have used Mixologist for all it is worth and then some since it hit the App Store in July. I've used it to pick drinks for myself and my friends and I've even used it to play stump the bartender. So, you bet I have the real world scoop on the ins and outs and the good and bad of Mixologist.
The Good
What's good about Mixologist? Everything, Mixologist takes the mold for drink apps and breaks it. Digital Outcrop really thought about Mixologist, they didn't just throw something together. Mixologist was developed from the ground up and you can tell that the developer tried to include everything a drink app needed, right down to the sound effects. Let's start with the interface, Mixologist has a very nice interface and it is easy is use.  The developers really integrated the iPhone and iPod Touch platform into their design. Let's talk about searching for drinks.  You can search for drinks by name, ingredient, or by category. Searching by category is cool because if I know I want a hot drink, I can just search hot drinks and not be bothered by the rest. If you're not too particular about what you want to drink use the random search tool. Mixologist's random search tool is evil-genius. You can use the random drink tool to search by type of liquor, type of mixer, or type of glass. You can also lock certain search criteria into place.   If I'm in the mood for a rum drink, I scroll to rum and lock it down. Then I shake my iPhone to start the random search. During the search, the UI does this slot machine animation thing complete with ice cube sound effects, SAWEEET! Makes me thirsty just thinking about it.  Those are just my favorites, but there are tons of good things in Mixologist. You can use as much of Mixologist as you need without features getting in the way of searching for fun drinks.
The Bad
There's not much bad about Mixologist, but I found a couple of things the developers need to work on. I noticed when trying to enter my concoction named 'Rootin' Tootie Bet Yo Bootie' that I needed to have all of the specifics down before I could save. I found that kind of annoying. I can see why the developers did it, it's just that some of my concoctions don't really have instructions so I shouldn't have to make stuff up just to save my drink. Another thing I found that doesn't work well in Mixologist is the search for a liquor store function. Man I tell ya, it is really a joke. I don't know what the problem is but it only lists about 10 stores in the entire country. That really puts a hurtin on getting party supplies. They really need to find a way to fix that issue.  That's about it for the bad stuff.
The Comparison
There are quite a few of drink apps out there. You can find them in the Lifestyle category. I've tried most of them both free and paid, but they weren't as fun as Mixologist. Luckily there are tons of free along with paid versions.  The free versions will have ads and the paid versions are add free and fall around the $.99 range just like Mixologist.   As UI goes Mixologist, takes the cake of all the drink apps I've tried.  As it stands right now Mixologist also has the most drinks, though I can't say I've actually sat down and counted each drink in all of the drink apps myself.
The Verdict
Hands down, Mixologist is a must because it is useful and fun. If you use it enough you can really do bartender thing instead of pretending.  What I find especially fun is exploring the Mixologist database while sitting at the bar. Mixologist can also function as a conversation starter while helping you to expand your drink horizons.  If you are hesitant about his app, give the free version a try. But, it is my personal opinion that Digital Outcrop did such a good job, they deserve to be rewarded for a job well done.
Mentioned apps
Free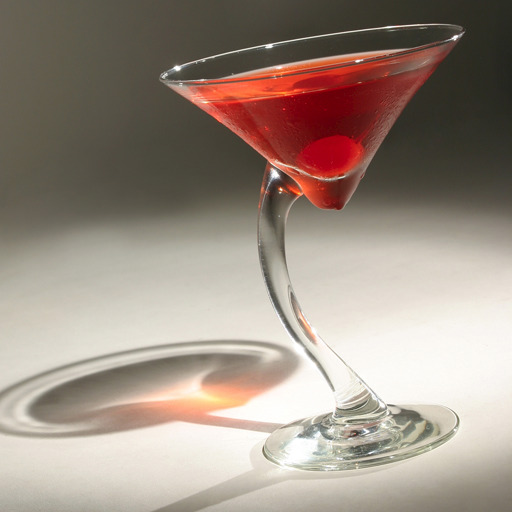 8,500+ Drink & Cocktail Recipes Free
Webworks and Applications
Free
Drinks and Cocktails
Genetic Mistakes
$0.99
iBartender
Kevin Kozan
$2.99
SHAKE : Martini Recipes
Touchable Apps
$1.99
101 Cocktails
mixographer.com
$3.99
Flip N Drink
Jolt OS
Free
iTinis Lite: Cocktails, Drinks & More Lite Edition
NuNuApps LLC
$3.99
iVideoCocktails : 60 cocktails de pro en vidéo
iDélices
Free
Cocktails
Swiss-Development