TomTom: Car Kit in US Apple Store, Mobile Nav Recap
October 23, 2009
The once broken
hyperlink
to the TomTom Car Kit in the US
Apple Store works now
, meaning Apple has started selling the car kit in US dollars. The GPS enhancing, car mounted kit ships in two to three weeks - for free - and is going for $119.95. Like
I said before
, this car kit looks like it will compliment the iPhone's best navigation app very well.
I use navigation apps a lot, I have a horrible sense of direction and travel
a lot
. So I say this with some authority:
TomTom is the superior mobile navigation program in the App Store
. I happen to have four on my springboard now, Google Maps, MotionX, Navigon, and TomTom, and I'll give you my unsolicited opinion on them all.
Google Maps
is what it is. It frequently makes mistakes and sends users on fantastic detours, but has its namesake's information clearinghouse behind it.
MotionX GPS Drive
is a
really
good navigation app. For its price, you can't beat it. It is miles ahead of Google Maps, no pun intended. I've used it a couple of times and have been beyond impressed by it. The only criticism I can think of is its speed; it's a bit slow. Calculating new routes and launching the app after a phone call isn't exactly quick, and I found myself guessing at a freeway off-ramp as I waited for MotionX to reload. I want to like
Navigon
; it looks beautiful and functions smoothly, but it just doesn't work. I live in a big city off of a major street, and Navigon just can't seem to find my address. This makes things difficult, to say the least, and hard to trust the app when dealing with unknown addresses. Furthermore, I've been unable to use the app on two separate occasions because of "insufficient GPS service," that didn't plague the other navigation apps I possess.
TomTom's IQ Route
isn't just a good-sounding gimmick, it does what it says it does: finds the fastest route. TomTom calculates the speeds driven on roads by their users, rather than just road speed limits, to find the quickest way from A to B. When I'm driving in a strange town like Salt Lake City, I am constantly pleasantly surprised when IQ Route sends me on a shortcut that Google Maps would have never thought of. I've
never
had a problem with my 'GPS service' on this app, and the app recovers speedily from interruptions. I stand by my endorsement of TomTom, and recommend it if you want a professional grade GPS service and are willing to pay for it. If you don't want to spend a lot, MotionX is the way to go.
Mentioned apps
$0.99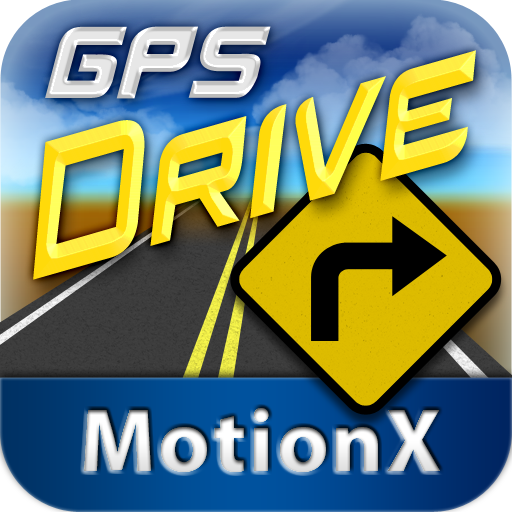 MotionX GPS Drive
MotionX™
Related articles