Review: Touch Pets Dogs - Plus Video
November 11, 2009
Update
Touch Pets Dogs was recently updated to 1.3 which was just a christmas theme update. You can now buy winter clothes, toys, and grooming items. Also a new winter wonderland is available, but it's 95,000 puppy bucks which is outrageous. You can always trade food for a lot of puppy bucks, but then you'll be spending more money on a free app. Also I've obviously had more time with the game, and it is lacking in the replayability factor when you look at it after a month. It's free so everyone should give it a try, but it drops from a must buy to should buy if you're spending and money denomination.
Overview
Touch Pets Dogs is a social virtual dog simulator at the most basic level. Adopt a dog, and do everything you would with a real dog including petting, fetching, chasing and anything else you could think of. The game is free to begin with, and it's your choice to buy food. The food can be bought from $0.99 to $29.99, with each value giving you bonus food bowls at launch. The game is based on energy just like Eliminate, and it slowly recharges during the day. Fedding the dog some food gives it energy, and with the energy you can interact with your dog. Without the energy you can't play the game, as your dog only sleeps.
Features
Tons and tons of features are packed into Touch Pets Dogs with the entire game revolving around the Plus+ network, and you will need an internet connection to play. Seven breeds are included: Labrador, German Shepard, Jack Russel Terrier, Portuguese Water Dog, West Highland Terrier, Dachsund, and Robot Dog. You can choose to adopt one dog, or up to five dogs, though multiple dogs will require more food. The entire game is based on interacting with you dog with four main goals each day: daily care, puppy pampering, strength training, and tricks workout. Daily care is the basic which is feeding, water, let out, petting, and cleaning/ Puppy pampering is going a little more advanced with shampoo, brushing, dressing up, and feeding treats. Strength training includes chasing, fetching, catching, and agility. The tricks workout is accomplishing all of the tricks you've unlocked, and the more you do, the more you unlock. All of theses factors contribute to your dog's overall happiness which is indicated as status bars.
Also included are careers for your dog, with five in total, from being a rescue dog to scientist or celebrity. Each career requires different tasks to accomplish which require various items like certain cleanliness, specific items, and even other dogs. Speaking of other dogs, this is a great feature that really enhances the overall game. At anytime you can have a playdate with one of your Plus+ friends' dog. The other person doesn't need to be online to have a playdate. Once you have someone else's dog, you can do any interactions with it that you can do with your own dog, and it's an opportunity to make friends and even romance. Also playing with other dogs can lead to love triangles, weird relationships, and even anger towards others.
Overall the game is based on leveling up your care taking skills, and your dog's abilites. Every interaction enhances on of these items, but obviously require dog energy. Also when the dog is out of energy, he's sleeping, and you obviously can't upgrade just like Eliminate, and you can't even play. Accessories in the store, and various items for careers can't be accessed unless you have a certain level. Every action in the game earns puppy points which you spend in the store. The game offers all types of controls an iphone can offer. Simply tap to access everything in game menus and items. Then drag on your dog to pet it, or use different items on it like brushing and bathing. Also you draw different shapes to have your dog perform various tricks. you can also tilt the device to interact with balls. Touch Pets Dogs may have more features than any other game, so hopefully I covered them all. Now its time for the breakdown.
The Good
Touch Pet Dogs is a game I really wasn't to anxious to review, as I was never into a virtual pet sim. That was until I played ngmoco's amazing social virtual pet sim. The game is truly amazing, and a stand out of what the iPhone can do, and what ngmoco's Plus+ network is capable of. Where do I begin with all of the good with Touch Pets Dogs? First off the dogs are super adorable, and you will feel a connection right off. The game looks great, and everything is rendered in 3D from your dog, to the house, back yard, and your career office. Any game is all about gameplay, and it's super enjoyable interacting with your virtual best friend. When you first jump into the game, and you select your little pup from the adoption shelter, you're instantly connected, and will from then on care about its well being. This automatically leads to caring about your dogs happiness at all times.
If you care about your dog's happiness you will easily increase your care taking or training skills, and just naturally earn puppy bucks. Once you have enough puppy bucks you'll want to send your dog on to a career, which is a great aspect of the game. You get to see your dog do amazing things, get memorable pictures, and unlock special items. The best aspect of Touch Pets has to be social features powered by Plus+. First off there are the obvious achievements for reaching certain caretaker and training levels, that's just so basic, so we'll get that out of the way. Also online you can see a friend RSS feed that posts all of the doggie news of you and your friends. The best aspect is the social feature allows you to connect with any other touch pet player as long as they're your Plus+ friend. In the game you can see all of your friends dogs, and initiate a play date with any of them. The best part is that they don't need to be online to do so.
Once on the play date you can interact with both dogs, and even take care of a friends' dog, and that will be kept track of when they log in next time. While the dogs interact there is potential for friendship, romance, love triangles, anger, and enemy making. The potential social interactions are always different, and always provide something new. Though some of these things may feel like chores in real life, they're actually quite fun virtually because of how you interact. Whether you're cleaning your dog, teaching it tricks, or even picking up after it. Then there are the fun things that are fun virtually as well including playing fetch, throwing a frisbee, or titling a ball all over. Touch Pet Dogs is a game that has found a permanent home on my iPhone. It has super high replayability as you can raise as many dogs as you want, and can interact with an infinite number of friends. There are tons of items to unlock to dress your dog, or find new objects to play with.
Also each day you can set up four different goals, to easily and efficiently take care of your dog, and increase your skill level. Some games have skill levels, but it feels like a hassle to get anywhere. Touch Pets Dogs is set up, so you'l have fun, and your skill level will just increase because of it rather than focusing on it. All of the controls and menu systems work perfectly to get out of the way to let you only care about your dog. The game reminds me of having a tamagotchi, but with super enhanced features that look amazing.
The Bad
The major concern some people have is the pay system, which once again I have no problem with. Ngmoco has made an outstanding game that not only talks the talk, but walks the walk. It's great that you get to see the game before paying, and ngmoco has the quality to believe this system will work for them. How can you not want to pay for food as it stares right out of the screen at you, and wimpers. Then there are also push notifications when you log into other Plus+ games telling you, that your dog is lonely. If the dog is sleeping there's nothing to do, and that's no fun. Five bags of dog food come with the free version that replenish similar to the energy system in Eliminate. Do yourself a favor, and buy some bags of dog food to continue playing the game, and be able to train you pups any time of day rather than when ngmoco tells you to. I guess the main problem is that the interactions can become repetitive, but that's why this game is great for a few minutes a few times a day. The dogs cleanliness, skills, etc. deplete when you're gone, so most times you jump back in, there will be more to do which increases your skill levels, puppy bucks, and the dog's career progression.
One problem is that more breeds could be provided. I would love to see pomeranian, maltese, yorkshire terrier, pug, and bull dog to name a few. Another potential problem is that there are only dog yips and yaps without the great soundtrack that's played in the menus. Warning: if you have a dog, please pay more attention to it than a virtual one, as you may be inclined to.
The Verdict
Touch Pets Dogs is the best simulation game in the App Store no matter if its a person, animal or anything else. What's even better is that its free. If you limit your time with your dog, you never have to pay one cent in the game, but really who wants to do that. Do yourself a favor, and buy your cute loveable dog some food bags, and enjoy yourself. I reviewed the $9.99 version which comes with 120 bags, and has a bonus 100 bags. I can easily say this is a must buy for even $9.99, and obvious absolute must for Free, so download it, and start having fun. ***My dog is Teddy, a west highland terrier (westie). You can add me any time on Plus+ mactds.
Mentioned apps
Free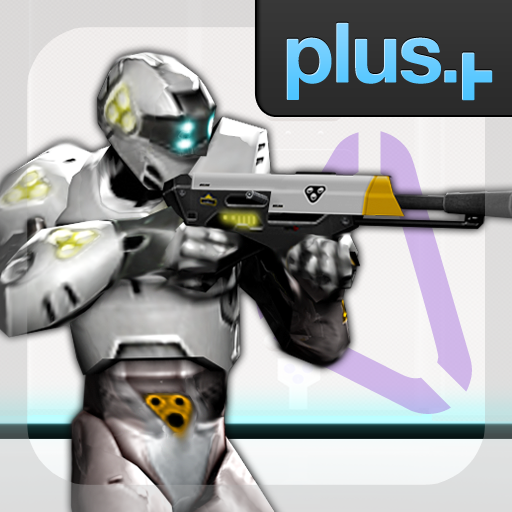 Eliminate Pro
ngmoco, Inc.
Related articles