Review: Need for Speed: Shift
December 22, 2009
Overview
Need for Speed: Shift is a realistic racing type experience for the iphone rather than the arcade Underground version. Race through the streets of exotic locations with arcade racing type objectives. In realistic racing all of the traditional car physics are present as you would expect, and it also means you need to be concerned with breaking around curves. Has EA brought the full need for speed shift to the iPhone? How does it compare to the current king in realistic racing, Real Racing? Let's find out.
Features
The main part of the game is career mode where you progress through different locations completing all of the objectives. Every race is graded on a star scale, and there are multiple objectives per race including leading for an entire lap, or not running off the road. You need to earn a certain number of stars to unlock the next event. Each of the locations has seven events. Every race contributes to your overall profile which determines what type of racer you are from precision to aggressive. Each race also gives you points based on certain factors including driving on the best line, getting slip stream, drifting, overtaking opponents, and being aggressive (running up against opponents), or precise (not running off the road). The events are split up based on type of race. There are events where it's just a three lap race against three opponents. Other events are elimination type races where the last person per lap is eliminated. Also included are duels, and drift challenges.
You can also do a quick race at any time. Only local multiplayer is included over wifi or bluetooth, though you would think EA could figure out online play. Four camera angles are included with third person, in cockpit, 1st person seeing hood, or just 1st person. Twenty cars are included that are unlockable based on your career progression. You can choose between three difficulty settings, which mostly change the controls. For controls there is always automatic acceleration, and then you can choose if you want brake assist, steering assist, and manual or automatic transmission.
The Good
EA has worked hard because they have been pushed by Firemint to bring a great realistic racing experience to the iPhone. First off it's truly realistic racing as the car driving physics are authentic, and really well done.
The actual racing experience is good. The opponents are tough, and intelligent enough to block your passing lanes, and to rub against you to prevent you from passing. Each event has a different objective to throw you variability. Also most races require attention throughout, though some can feel long and monotonous. One thing definitely noteworthy is that money is important, and upgrading your car is important. You can't compete on a higher stage without a better car, or upgrading your current car. For the first two locations it's wisest to just upgrade you car as it's cheaper, and can really give you an advantage against the stiff competition. Each location has seven events with multiple objectives giving you quite a bit to do. There is a nice rating system and unlock plateaus to keep you coming back. The leveling system is one major stand out for shift. Every single race contributes to your overall skill level. Not only that, but the way you drive is worth points, and indicates your overall persona.
The game looks simply astounding in every aspect. The cityscapes of various locations are deluxe and finely detailed as you speed by. The car design is top notch, as are the animations when colliding with other vehicles or the walls. Even the inside of the VW GTI looked exactly like the real version. Maybe the best way to explain it is that you can see the cracks in the asphalt when using the first person camera angle. Speaking of the camera this is a great job by EA. There are four camera options to not only fit anyone, but are worthy of switching during the race depending on where you are. Sometimes you need third person while others you need first person or cockpit view. A really well done feature that could be overlooked.
The sound effects of the cars, from engine roaring to skidding is spot on. As you're witnessing the smoke as you peel around curves it sounds so appropriate. When you're rubbing against opponents with sparks flying, the crunching sounds authentic. The included soundtrack is deluxe with an upbeat theme, but does get quite annoying.
The Bad
The controls and overall handling of the cars isn't completely smooth. It's a little off at times, and overall not as silky smooth as in Real Racing. Also you can't choose whether you want a gas pedal or not, so it kind of takes away the racing feeling. Also the drift mechanic simply doesn't work, with occasional drifts out of control. You never feel in control of drifting, from not knowing why sometimes initiating the drift works while others it doesn't. You can never sustain the drift, and when some of the racing challenges are based on drifting this is a real problem since you can't beat them. It is similar to cop chase mode in Asphalt 5 before gameloft fixed it in an update where you have one mode you can't beat which limits the rest of the game.
Also though it's a real racing type driving mechanic it's composed of arcade racing type of objectives. The problem is that the objectives seem weak for an arcade racer, and the races seem weak for a real racer. EA needed to decide which one to do, and go full force on one rather than splitting the effort in two different directions leaving the combination just good, but not nearly great enough for the asking price or to match the competition. This does fit with the need for speed series, but with only a max of four cars on screen at once it seems stripped down, rather than truly bringing need for speed shift to the iPhone. In Real Racing you're racing against five opponents, and each race is deluxe rather than mini arcade racing type objectives.
The Verdict
Need for Speed: Shift is a great iPhone racer, and there's no doubt about that. It's just not the best, or even good enough to warrant the initial $9.99 price tag (notice how quickly it went on sale to $6.99). The game looks amazing, and provides a brilliant leveling system, and nice objectives. The problem is the objectives are arcade racing based, rather than full on real racing experience the game is billed as. Only four cars are on screen at once, and overall there is less action, and just less of a racing feel. For $6.99 it's a should buy, but there are handling problems, and a better option available in Real Racing at $4.99. It's great, but simply not the best.
Mentioned apps
$2.99
Real Racing
Firemint Pty Ltd
$4.99
Need For Speed™ Undercover
Electronic Arts
$0.99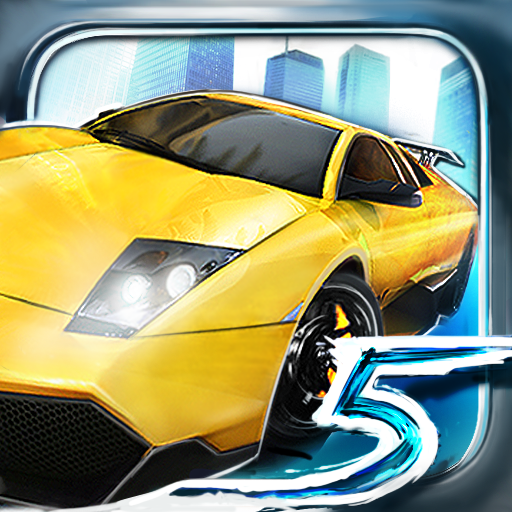 Asphalt 5
Gameloft
$4.99
Rally Master Pro 3D (US)
FISHLABS
Related articles