Review: Sonos ZonePlayer S5 With ZoneBridge 100 and iPhone Sonos Remote
December 22, 2009
Overview
The
Sonos ZonePlayer S5
is a wireless music system that lets you stream thousands of songs from iTunes and all your favorite Internet radio stations like Pandora, last.fm, Rhapsody,Sirius, and many more. The ZonePlayer S5 features two tweeters, two mid-range drivers, and one bass driver all powered by their own amplifiers. With the free
Sonos iPhone remote
you have full control over your music selection. You can play a song from any room, and even play the same song through speakers in multiple rooms.

Features
I have completely fallen in love with the Sonos ZonePlayer S5, because of its jam packed features, and its ease of use. The set up only took me five minutes tops. With the optional
ZoneBridge 100
, I was able to plug the Sonos player in anywhere in the house and get instant wireless service for all my iTunes and Internet music. Here is a list of some of the best features I have found in the ZonePlayer S5
Stream iTunes library - Setting up iTunes streaming on your computer takes a few minutes for ZonePlayer to index your iTunes library, but once you're done, streaming is smooth and simple. You can place songs from iTunes in your ZonePlayer que, and select the song order.
Stream Thousands of Internet Radio Stations - Stream from local radio stations or from music services like Pandora,  Sirius, last.fm, Napster, Rhapsody, and more. With specific radio stations like Pandora, you have the same music services available to you, like rating your song thumbs up or down, and bookmarking songs you have listened to.
Customizable Alarm Clock - Perhaps one of my favorite features. With the Sonos iPhone remote you can customize your alarm clock for different settings each day. For example, you can choose to wake up to your "Mr. Pitiful" Pandora radio station on monday at 7 a.m. at a quarter of the volume. Then on Tuesday wake up to a local radio station at 8 a.m. at half the volume. Another great feature is the way the ZonePlayer starts the music quiet and slowly raises the volume so you don't wake up surprised to a booming sound system.
Controls - With the Sonos remote app you have full control over all your ZonePlayers in the house. Choose different stations to play in each room, or play one song in sync with all rooms in the house. You can also control the bass and treble tones for each speaker.
Line in port - Let's you input music from any non-wireless sound source. Perfect for when you want to plug into your television and upgrade your sound quality.
The Breakdown:
The Good:
The ZonePlayer's sound system has a powerful and crisp sound, with a very deep base and great midrange. I was very impressed with what I was hearing through the small speaker system. It was great not having to worry about all the wires of a traditional sound system. The only wire you have to worry about on the Sonos ZonePlayer S5 is the power cord, everything else is all wireless if you purchase the optional ZoneBridge 100.
The Bad:
One thing that I noticed right off was that the ZonePlayer could not play your computers sound output wirelessly as the
Airfoil app
does with the iPhone. I was really hoping to be able to watch movies on iTunes or Quicktime on my computer and have the audio stream wirelessly to the speaker. One other thing I wish I could see on the ZonePlayer S5 is more controls on the speaker itself. The only controls on the device is volume and mute. Any other functions for the speaker must be controlled by either the Sonos remote, iPhone remote, or your computer itself.
The Verdict
Overall, I found the ZonePlayer S5 and Sonos iPhone remote to be a true winner. Some might balk at the $399 price of the ZonePlayer S5 and the optional $99 ZoneBridge at first but after experiencing all the features you receive with this price, you find you are very well getting your moneys worth. Especially after considering the sound docks like
Bose SoundDock 10,
which you pay anywhere from $300-$600 just for the speaker system, and no wireless functionality or internet stations. I would refer anyone looking for a wireless multi-room system to go with Sonos!
Mentioned Products
Sonos ZonePlayer S5 - $399
Sonos ZoneBridge 100 - $99
Sonos iPhone app - Free
Mentioned apps
Free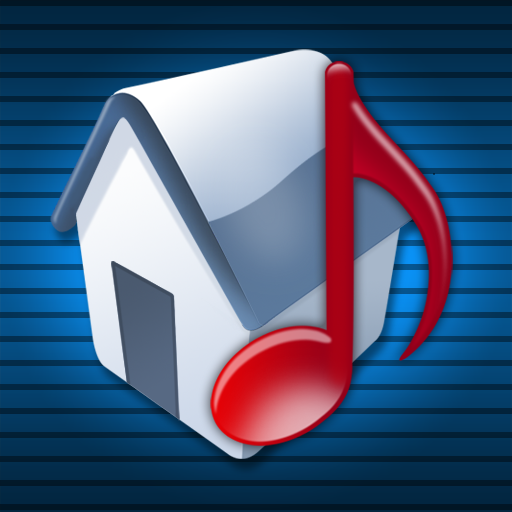 Sonos Controller
Sonos, Inc.
Free
Airfoil Speakers Touch
Rogue Amoeba Software
Related articles