Review: Voices ~ fun voice morphing!
December 4, 2009
Overview
I have to tell you just the mere thought of the amount of havoc I can wreak with Voices ~ fun voice morphing! made me more than happy to choose it for a review. Voices ~ fun voice morphing! is voice morphing offering from tap tap tap and it provides 17 funny voices you can use to morph your voice. I know a lot of you may think you are way too professional for such a thing. But if you think about it for a second you will come to the same conclusion I did and soon after that you too will be plotting pranks. I mean who wouldn't want to create crazy voices on their iPhone or iPod Touch and then hold it over a colleagues' cube to see what they do? So, before I dive into the meat of the review of Voices ~ fun voice morphing! let's talk about the features included and how to use it.
Features
Voices ~ fun voice morphing! not only morphs voices, but also functions as a bare bones voice recorder as well. Voices not only features 17 voice morphs, but it also has an additional voice that you can use to record just your regular voice for standard memos. Voices is a killer replacement for the boring old Voice Memo app for the reasons I already mentioned, but also because it makes it ultra easy for you to send your plain or morphed voice memos via email, Twitter, or Facebook. So, if you are into the social networking scene you'll really dig that feature. But really, who wants to talk about regular voice memos right? Let's get back to the voice morphing thing, because that is where the fun is. As I mentioned before, Voices offers 17 unique voices for your morphing pleasure. I will have you know that I kept myself and my Chihuahuas entertained with the following voices:
Helium
Chipmunk
Fan
Dark Side
Cave
After that I planned pranks for my colleagues using the following voices:
Cyborg
Witness
Megaphone
Exorcism
Voices ~ fun voice morphing! has plenty more voices to choose from if those don't meet your fancy. To be honest as I write this, I expect my co-workers to move my desk to the parking lot by the end of the day, if I stay employed that long.  So, we've discussed the features, let's talk about how to use Voices ~ fun voice morphing!. It is quite easy:
Launch Voices ~ fun voice morphing!
Tap the desired voice icon
Speak when the microphone displays (Keep in mind that if you have an iPod Touch you'll need a microphone accessory.)
Review your recording and delete or save it
Once the recording is saved you can play the recording or use Voices ~ fun voice morphing! to send the recording to Twitter, Facebook, or Email as desired. Now you have to say that's pretty easy. If it isn't already clear I have to tell you that you can't use Voices ~ fun voice morphing! to morph your voice while you're talking on the phone. Voices ~ fun voice morphing! is a recording only app and you are only able to use it for recording and playback. So that means that you cannot use it to scare the wits out of your friends during phone calls.
The Breakdown
Let's face it, Voices ~ fun voice morphing! is kind of a novelty thing. In my eyes that's all fine and dandy because we need a little more fun in the world. But, just because Voices ~ fun voice morphing! is a novelty it doesn't mean that tap tap tap skimped on the development. Let me break it down for you.
The Good
Voices ~ fun voice morphing! is beautifully done and polished. I love the look and feel of it and it is not an app that I will just use sometimes or one time, in fact it feels like a full time Voice Memo replacement for the 3GS. I also like using Voices ~ fun voice morphing! because it looks good. When you launch Voices you get the 'old school' theater look and feel. You know what I'm talking about guys, the red velvet curtains with the gold fringe, roaming spotlights, and the wood floor. tap tap tap excelled with the UI because it is nice and lush looking, just like I like it. From a navigation perspective, tap tap tap used the iPhone and iPod Touch platform to the maximum. You can easily navigate between the two pages of icons that represent the different voices. The voice icons are very well done and could qualify as little works of art all on their own.
The Bad
I don't know what to say here because Voices ~ fun voice morphing! is "all good" to me, and that is coming from a world class nit-picker. I didn't have any problems with Voices, because it runs well, looks fabulous, and includes great features. I guess I could ask for more voices but then what would I have to look forward to?
The Comparison
There are quite a few other voice morphing apps. In my eyes, none of them compare to the user experience you get with Voices ~ fun voice morphing!. Some other apps may have a few of the same voice morphs, but I haven't seen any with as many options as Voices, and to be perfectly honest, none of them stack up in the UI department either. The user experience you get with Voices ~ fun voice morphing! is top notch.
The Verdict
Two words and one sound come to mind when I think of Voices ~ fun voice morphing! and my experience with it over the past few days. The two words are cute and fun and the sound is me giggling. I cracked myself up playing with Voices, and I suspect you'll have fun with it too. Voices gives you way more functionality and fun than the usual $.99 app. Be warned, $.99 is the introductory price. I like the fact that tap tap tap was up front with that fact. So, if you have $.99 burning a hole in your wallet and you want to have some fun, I say take a chance and go for Voices ~ fun voice morphing! and enjoy it.
Mentioned apps
$0.99
Voice Changer
Hurryforward Ltd
$0.99
Scary Voice Changer (Recorder)
ALINA'S WEB DESIGN
$1.99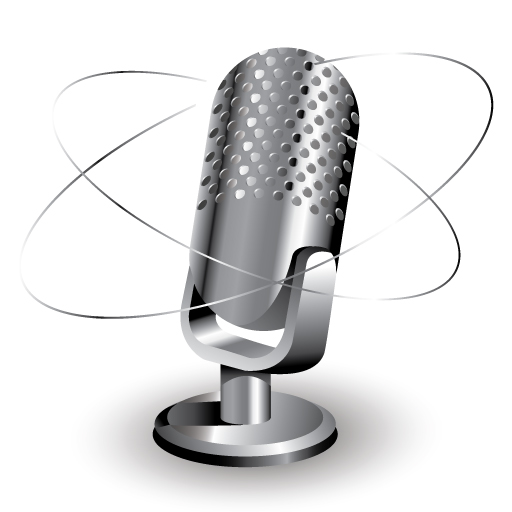 Voice Transformer
Better Day Wireless
$0.99
Voice FX
Better Day Wireless
Free
The Voice Machine
PROD4ever
$0.99
Sonic Vox
Smule
$0.99
Vocoder (Voice changer)
Movenda
$0.99
Voice4Fun
Geomago Software Magics
Related articles