Dizzypad Hops Into The App Store - Plus A Chance To Win A Promo Code
February 23, 2010
We told you it was coming, and now here it is.  NimbleBit's
Dizzypad
successfully navigated its way into the App Store today.
Dizzypad
, as described by NimbleBit, is a combination of
Koi Pond
and
Doodle Jump
, which should mean it is as soothing as sitting by a pond and as addictive as endlessly jumping on platforms.
Dizzypad
has you guiding a dizzy frog from one spinning pad to the next in an attempt to see just how far you can go.  The gameplay consists of simply tapping anywhere on the screen in order to make your frog jump, but you must time your tap well so you don't fall into the pond.  The flowers on the right-hand side of the screen indicate how many lives you have which can be gained by being daring and skipping pads.  The bar on the left-hand side shows you your current high score progress. The game also features Plus+ integration to provide leader boards and achievements, 15 unlockable frog skins obtained by earning awards, and soothing sounds and graphics.
Dizzypad
is now available in the App Store for $1.99.
Update:
Ian Marsh of NimbleBit was kind enough to provide us with six (6) promo codes for
Dizzypad
to give away to you fine folks. To possibly win one of three Twitter designated promo codes, simply hit that green retweet bottom near the bottom of this page or retweet this post from your favorite Twitter app before 11:59 PM PST tonight (February 23rd). We will then search the Twitterverse for all of the retweets and randomly choose our lucky winners. The winners will be notified via Twitter, so please be sure to follow us so we can send you your promo codes via a direct message. Non-Twitter users and those of you who want to increase your odds of winning can simply leave a relevant comment below before 11:59 PM PST tonight to have a chance at winning one of the other three 
Dizzypad
promo codes. Feel free to participate in the giveaway via either or both methods. This giveaway is only open to U.S. iTunes account users.
Mentioned apps
Free
Dizzypad - Frog Jump Fun
NimbleBit
$0.99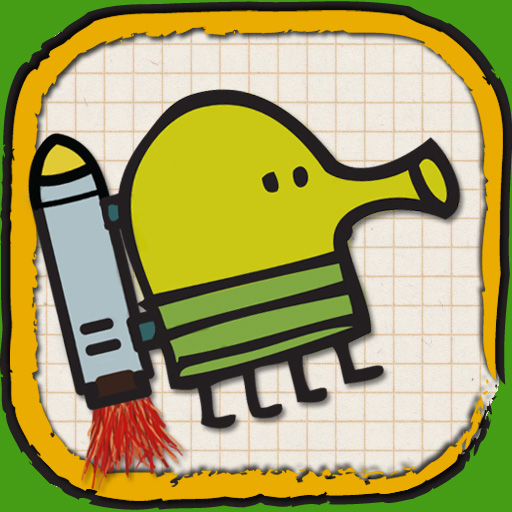 Doodle Jump
Lima Sky
Related articles