Gameloft's $.99 Spring Fever Sale Includes Earthworm Jim, Skater Nation, And More!
March 17, 2010
The snow is melting, temperatures are climbing, and people just seem to be generally happier lately, which can only mean one thing... spring is almost here!  Gameloft has apparently also caught some spring fever and has put five of their best games on sale for $.99 for a limited time. All five games listed below will be on sale until the beginning of spring, which is March 21st.
Earthworm Jim
($4.99 -> $.99): Control the world's most famous earthworm-like superhero, Jim, as he sets out to defeat the evil Psy-Crow and Queen Slug-for-a-Butt while rescuing Princess What's-Her-Name.
Earthworm Jim
for the iPhone and iPod touch is a faithful port of the 1994 classic with remastered art and sound. The game features four levels of difficulty, 12 enemies and nine bosses, 10 original environments spanning across 16 levels, and a variety of gameplay elements.
Earthworm Jim
sports the usual on-screen controls, but since it also has some racing elements, you will be utilizing tilt controls as well.
Skater Nation
($4.99 -> $.99): Get dropped into the middle of the skateboarding world and compete to become the best skater ever. The game features a 3D city with 10 different environments including beaches, residential areas, and a skate park, eight skaters each with their own unique style, 10 different decks, trucks, and wheels, tons of interactive objects, ability to upload videos to YouTube, and Gameloft Live connectivity to chat with friends and show off trophies.
Real Soccer 2010
($4.99 -> $.99): The only soccer game you will ever need on your idevice with real leagues and players' names thanks to its FIFPro license.
Real Soccer 2010
features lifelike soccer gameplay with on-screen controls, multiple game modes including career and local/online multiplayer, eight leagues, 245 teams, 14 stadiums, the ability to upload replays to YouTube, and Gameloft Live connectivity.
Dungeon Hunter
($4.99 -> $.99) A 3D hack and slash RPG set in a dark fantasy world where you must remove the evil plague that has engulfed the land of Gothicus.
Dungeon Hunter
utilizes the usual on-screen controls, where your left thumbstick controls your character and the right side of the screen is saved for your spells and weapons. The game features three different classes to choose from: Rogue, Knight, and Mage. As you progress through the game killing evil enemies and completing quests, you will be rewarded with experience points. These experience points can be used to upgrade your characters attributes however you please. Like all great action RPGs,
Dungeon Hunter
includes a wide variety of enemies, armor, weapons, and environments.
Blades of Fury
($4.99 -> $.99): A one-on-one
Soul Calibur
-like fighting game that pits you against some of the best warriors in the world, or you can just take on a friend. The game features two different control schemes: the usual on-screen joystick with buttons or an on-screen joystick with gesture-based attacks. It also features 10 characters to choose from each with their own unique traits, 10 arenas, four single-player game modes, local multiplayer, and about 20 different combos and attacks. Three of the five games (
Earthworm Jim
,
Skater Nation
, and
Dungeon Hunter)
are on sale for their lowest prices ever, so if you were previously considering picking one up, now would be a great time. Which of these five are you most interested in?
Mentioned apps
$6.99
Real Soccer 2010
Gameloft
$4.99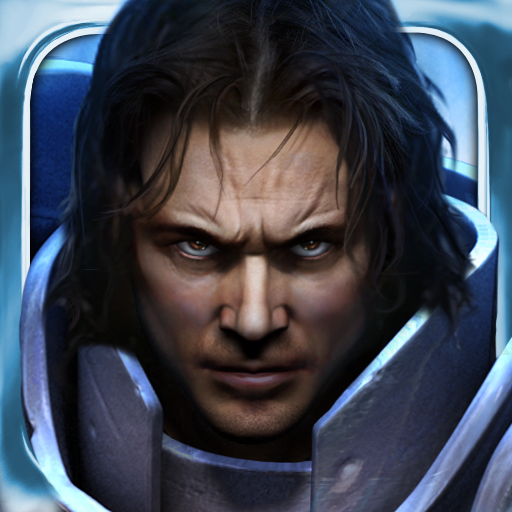 Dungeon Hunter
Gameloft
Related articles