Windows '95 Comes to the iPhone In The Form of BOWEP
March 22, 2010
Back in 1995 it seemed almost everyone had a windows computer, and one standard package in Windows '95 was BOWEP, or Best of Windows Entertainment Pack. That game set will always be a classic with games like Chip's Challenge, SkiFree, JezzBall, Pipe Dream, and one of the best Tetris clones ever. BOWEP is infiltrating the App Store, and we have five to show you today. The first is an exact clone of
SkiFree
which is a recent free release. The game looks and plays exactly the same, but rather than having to use the arrow keys to control your skier you get to use tilt. A lot is the same with the trees, and rocks to avoid, as well as the rainbow jumps to do all of the tricks to score big points. It's a fun trip down memory lane for those that remember the game, but otherwise this is an extremely basic iPhone game. The game is lacking the slalom mode, and just has the trick course jumping run. The biggest missing component is the lack of the abominable snowman which chases you down, eats you, then jumps in victory once you reach 2000 meters in the PC game. It's Free if you're interested, but don't expect too much out of it. An update is planned to include the abominable snowman, but we'll see.
That's the only exact copy in the App Store, but there are many other games that are similar clones. One noteworthy title is
Cat Trap
which looks to be a cheap rip off of Rodent's Revenge, and even has subpar graphics. Cat Trap does have OpenFeint, and even a level editor though that doesn't help much for this $0.99 title.
A virtual arrow pad is included, and the entire game is slower and much less fun than Rodent's Revenge. You can skip Cat Trap, no matter how much you like Rodent's Revenge. There are a number of JezzBall clones in the App Store, but
Classic JezzBall
takes the cake as biggest rip off. The game looks and plays exactly the same with the only difference being you swipe vertically or horizontally to draw a line rather than clicking a mouse. I don't know how the developer was able to copy everything for the iPhone, but actually make it worse than the Windows '95 version. If you want a JezzBall clone this $0.99 ripoff isn't it. How can you seriously charge for this of Cat Trap?
Pipe Dream is one of the best games in BOWEP, and there are quite a few clones in the App Store. The thing that made Pipe Dream great was constructing the entire path from random pipe pieces rather than simply rearraning pipe pieces like many games in the App Store. The closest title is
Pipe Builder
which is a whopping $1.99 for the same kind of poor clone. Pipe Builder is another low quality game with bad graphics, and gameplay that tries to tap your love for the classic Pipe Dream. You don't have to bother with this game, as it's another embarrassing game in the App Store. There is a quality Pipe Game to look at called
Pipe Mania
, which
we reviewed
way back when, and is still the best pipe building game in the App store.
The App Store is not all doom and gloom when it comes to bad ports of classic games. One standout title is
Loopy Laboratory
which makes Chip's Challenge proud, though it's not as deep, challenging, or overall as good as Chips. It's the same style where you have to collect objects (batteries instead of chips in this case) to unlock doors, and items to complete the puzzle levels. The game has updated graphics, and integrates pretty well with the iPhone, but the challenge part is definitely lacking. Overall BOWEP has great games to base your game on, but poor exact copies are just a waste of everyone's time. Hopefully we can see new games closer to Loppy Laboratory rather than Cat Trap.
Mentioned apps
Free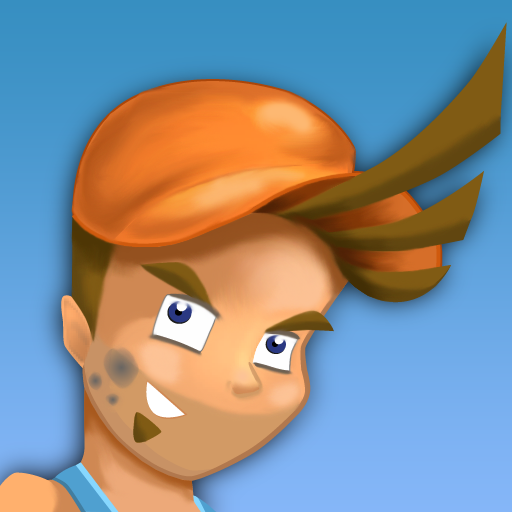 Pipe Mania
Virtual Programming Ltd
Related articles