May 8, 2010
Update
Mega Jump has seen multiple updates since we last looked at it, and it's really a whole new game. The biggest change is that it's free with in-app purchases which aren't essential to enjoy the whole game. Now anyone can download the game, and enjoy the casual endless style without paying one cent.
Also included are levels with actual plateaus to reach changing the backgrounds and the difficulty as you jump higher and higher. When you lose after reaching a new level you can start a new game at any unlocked level, and you're that much closer to unlocking the next level. This is the one feature the casual endless genre has really needed, and Mega Jump has brought the best iteration of it yet. No longer do you have to start at the slow and boring beginnings after you lose, as you can jump right back into the thick of things. This provides the game with so much more replayability as you have something to strive for, and the game always changes with the new levels. Game Center is also now included in addition to OpenFeint, and the coins you use to propel yourself upwards actually mean something.
You earn market points (MP) for the coins you earn in game, and the MP is used to buy things in the store. You can buy MP with actual money, but you can also earn MP so you don't have to pay anything. The MP can be used to buy new characters and tons of new special powers. The special powers are absolutely great to really amp up the action even more, and you can earn free MP by downloading linked apps with most of them free. Mega Jump is the best casual endless game in the App Store that should be on every iDevice as of the 2.0.9 update.
Mega Jump ($0.99) by Get Set Games is a new addition to the ever increasing casual endless genre highlighted by the popular Doodle Jump. Mega Jump changes up the genre by making it much more fast paced and action packed. You're launching upwards really quick rather than the comparable slow monotony of Doodle Jump, and the likes.
Rather than having a bunch of platforms you have a bunch of coins with each one boosting you up, and then disappearing. There's no time to catch your breath as you need to constantly move up as coins are gone, and you will fall to your death. The goal is to chain touching coins to just fly upwards, but you can always jump from coin to coin like you would platforms.
What really increases your height are all the power-ups from balloon and springy shoes to fireball and super nova. They appear frequently, but not nearly frequently enough when you are in the section with one coin per jumping level that you need to get or you'll fall all the way back down. There are also power-downs including enemies, ball n' chain, and anvils further adding to the challenge.
The game is packed with polish from the cute little monster to the extreme animations of the monster being launched upward. The game also includes a great upbeat soundtrack that is wonderful to listen to, and there are hilarious sound effects from the little monster. The game includes OpenFeint for online high scores and achievements.
From playing this game way longer than I originally set out to do I found this to be the most addictive game in all the various casual endless games I've reviewed. The game is just so fast paced and so challenging which is unseen in any of the other games in the genre. You get up quickly, but staying up is extremely difficult.
From the first second you play this game you'll be hooked. It would be great to have a different game mode which is what makes Bird Strike the king of the genre currently. Despite that this takes Doodle Jump to the extreme, and is appropriately titled Mega Jump.
For only $1 this is a game that you're guaranteed to spend a lot of time with, and way more than games you pay more money for. This is one of the best casual endless games out there, and if you're looking to step up to a more challenging and fast paced game from Doodle Jump look no further than Mega Jump. Mega Jump is a should buy for $0.99.
Mentioned apps
Free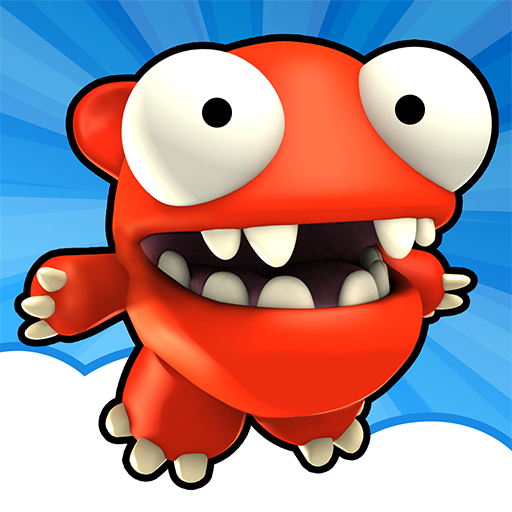 Mega Jump
Get Set Games
Related articles