Review:
Doodle
God
-
Doodle
Jump
And
Pocket
God?
July 2, 2010
Update
We haven't looked at Doodle God for a long time, and it's had many major updates in that span, and is now up to Episode 4 as part of the 1.4 update. When we originally reviewed the game there were only 140 elements in 15 categories to mix, but now there are 248 elements in 26 categories. Not only that, but there are new reactions of old elements, and some mini-games as well as a quest mode. Once you start combining elements you will want to keep going until you discover all of them. You unlock two mini-games as well as the save the princess quest with the more elements you unlock so there is incentive to keep going. Another new addition is OpenFeint for online high scores for the mini-games and many achievements for the main game.
The app is somewhat repetitive especially when you're stumped, and waiting for the next hint to light up. If you keep at it though it's great to see elements react, especially with all the humor added in. There is just so much to now do with this app, and not only does it have the content, but it engages you to want to enjoy that content. Doodle God's 1.4 update now makes it a should buy for only $0.99, it's elemental to have on your iPhone.
Overview
Doodle God has risen up the charts into the top 5 paid apps after a short while in the App Store. The game's popularity could come from the fact that is combines the names of two of the most popular iPhone apps of all time Doodle Jump and Pocket God. In this game, or is it more of an app, you start with the four basic elements of earth, air, fire, and water and your goal is to make as many things as you can.
Features
There are 140 elements in total to find with 15 main categories they're separated into. You simply tap on two elements to see if they react to form a new creation. The app features episode one which takes you to 100 elements, and then episode two begins introducing the void of space which spurs on the final 40. Whenever you create a new element there is a random quote relating to the item. There is also a hint system that gives you a new hint every few minutes.
The Good
The app is simple, methodical, and allows you to actually think about what could combine. Also, after you make a combination you can think of the logic behind that process. It's an app that isn't the typical game, but still provides challenge and fun in a unique way. The best aspect is that you start with only the four basic elements, and through patience and thinking you will soon be well over 100 elements. It's great to see your collection grow, and even better to see what elements are included in the game. It's also nice to discover the main categories to give you some insight of what the next items will be to fill that category.
The app is definitely made for completionists who once they start something just have to finish. The app doesn't mean much unless you go for finding all 140 elements, and in doing so it will give you a lot of time spent with Doodle God. As you advance you'll be thoroughly tested to find that last remaining elements, and you'll definitely be depending on the hint feature. The app wouldn't be the same without the included humor of some of the selections. You create mystical creatures including vampire, werewolf, zombie, phoenix, and thunderbird. There are humorous combinations to be made with humans, for example: human with dragon makes ash, human with dinosaur creates blood and dinosaur and human with computer forms a cyborg. You can also create a wizard, demigod, hero, and even assassin with human and poison weapon.
The combinations range from the obvious and mundane to the bizarre and hilarious. The doodle artwork is well done of each of the little elements, though it would be nice to see some kind of animation on combination. The quotes are a nice addition to provide a little amusement based on what's selected for some of the very broad elements.
The Bad
The app is very simplistic in most ways. As you're going along the combinations will soon be trial and error by selecting two groups and tapping each element with one from the other group simply hoping for a combination. Soon you will just be tapping madly going for anything because you have no clue what could possibly combine.
You have no clue what could combine because some of the matches defy logic. There are many that make sense, but there are some that you would never come up with, and only figure it out because of a hint. This is simply because people's minds work differently, and the developers of the game think differently than you and me. The app is so simplistic with only combining two elements that many people will simply be too bored to care about making all 140 elements. The one thing to really keep you coming back, and wanting to create more would be a nice animation of each of the combinations. It would be great to see the reaction with a goofy doodle sequence, but as it is everything just blends together.
Everything is just a tap, and then the elements wave together, and with a flash you have a new element. You probably were just tapping around, and don't even realize which ones finally made a match. There is simply no uniqueness to any of the matches so all 140 feel exactly the same. Maybe the worst aspect is the things that don't combine. There seems to be a very strict limit on what combines, and creating new elements only comes from an exact match of two of 140 elements. There are a few cases where you can find new elements multiple ways, but they are the exception, not the rule. There are too many things that would logically combine that simply don't. Another problem is that you can combine only two elements rather than three or more. There seems to be a lot of the app without any rhyme or reason.
The Verdict
Doodle God is a simplistic app that presents a unique idea that is fun for a little while. It is neat combining elements with some humorous additions along the way, but it will get boring and repetitive way before you get close to 140 elements. There are too many elements that don't combine, and some of the ones that do don't make too much sense. Doodle God is worth considering for $0.99 though there are many better apps for the same price. You can try it for yourself on your computer with the
free flash game.
Mentioned apps
$0.99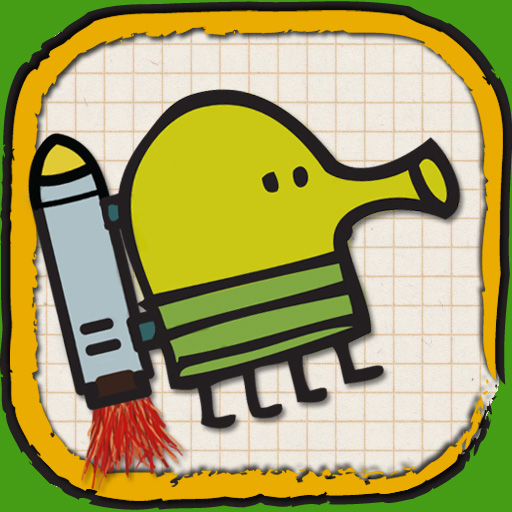 Doodle Jump
Lima Sky
$0.99
Pocket God
Bolt Creative
$0.99
Ghost Bastards AR
JoyBits Ltd.
Related articles