July 28, 2010

The Overview:
MotionX GPS HD has all the maps and navigation instruments you need for your outdoor life.  If you like to spend your free time walking, hiking, sailing, camping, flying, exploring, off-roading, or geocaching and you want to know where you are, where you've been, or how to get there, then GPS HD may be for you.  If you read my review on MotionX GPS Drive HD, you know I fell in love with that application.  So how does this offering from MotionX stack up?  Read on to find out.
The Features:
Fully leveraging the large high-definition screen, MotionX GPS HD is exclusively designed and optimized for the iPad.  GPS HD is primarily designed to use the on board GPS chipset found in the 3G models.  However, it will also work with a Wi-Fi iPad, but with obvious restrictions. Either method lets you download maps from anywhere in the world free of charge. MotionX GPS HD comes loaded with an on-board base map of the world.  Adding free on-board maps is like adding books to your reader.  While in use you can see your position and tracks anywhere in the world on fast live topographic or road maps.  If needed you can store them on board the iPad for offline access.  GPS HD integrates with Google and Bing road, satellite and hybrid maps, and in total gives you 10 different choices.
Save your personal waypoints for favorite locations like your home, vacation retreat, favorite camping spot, secret fishing hole, or the best place to get a cappuccino.  Using GPS HD's "tap tap" tool you can easily create new waypoints as you go while viewing your coordinates in UTM, MGRS, DMS, DM, or D formats.  With the iPad's magnetic compass integration you can find your orientation in true, or magnetic, bearings while visualizing your progress and ETA.  With the built in measuring tool you can determine the distance between any two points on the map as you seek out countries, cities, a street address, or landmarks on your journey.  Plus much, much, more.
The Breakdown:
The Good:
MotionX GPS HD is not a turn by turn navigation tool.  So if you are thinking about using it in your car, forget it.  MotionX has a product for that called
GPS Drive HD
.  Instead, this version was designed to be used by outdoor enthusiasts who bike, hike, camp, walk, explore, fly or go boating just to name a few examples.  It is like having a hand held GPS device, but is much easier to use and more intuitive on the iPad. GPS HD was created
specifically
for the iPad.  The application looks gorgeous on the large screen where the maps are rendered in exquisite detail.  In addition, the extra real estate on the iPad allows you to easily manipulate controls, input address, coordinate data, edit waypoints, or zoom in on a particular location.
The integration of both Google and Bing maps is a great feature.  With over 10 different maps (including experimental NOAA marine charts)  just about every conceivable base has been covered depending on your need or desire.  And unlike other GPS programs that charge you for updated information, once you purchase MotionX GPS HD, there are no additional subscription fees or usage charges. With MotionX you can record your tracks and then store them.  This is great for seeing exactly where you've been.  It is also a nice feature if you plan on using the same hiking trail, or bike path and want to duplicate a prior trip to relocate that favorite camping spot or scenic vista.  You can't email or upload them at this time, but hopefully this will be included in a future update. The application can be used with Wi-Fi models as well as the GPS enabled 3G iPads.  Maps can be downloaded and then saved onto your device allowing you to use the application offline.  The ability to measure distances and edit waypoints is also a great feature.  Knowing how far and how long you have to go is great for planning purposes.  Double tapping on a waypoint marker on the page allows you to edit it or drag it to a new position on the map adjusting your route on the fly.  Lastly, an "Emergency" button sets a waypoint and immediately begins navigation towards it.  This would be very useful for 'man overboard' situations if the application was being used in a maritime environment.
The Bad:
Presently, MotionX GPS HD is an iPad only offering running on iOS 3.2 or later.  Although it was mentioned that MotionX GPS HD can run on both 3G and WiFi models, you must have the GPS chipset found in the 3G iPad to use the app in the field.  This really limits the usefulness of the application for Wi-fi owners, so you should consider this before purchasing the application.  That being said, for $2.99 the number of map offerings you can explore might be enough to offset the inability to use it outside of the home.  Another consideration is data usage.  As with many 3G enabled applications this one will tax your data plan.  No big deal if you are on the unlimited plan, but certainly a consideration if you are buying AT&T's 250MB plan. GPS requires a direct line-of-sight to communicate with satellites.  For accurate positional information, this means you need at least three satellites.  Depending on your terrain MotionX can loose this signal rather easily.  I found this to be true in heavily forested areas, high buildings, or hilly (mountainous) terrain, etc.  However, this is something that can effect all GPS units, not just MotionX GPS HD.  I also found it to be frustrating especially if I could not readily move to a location with a clear path to the sky.  As such, you must consider your terrain depending on where you wish to use the application. My final concern is simply how practical is this application for the iPad?  Not in function, but in portability.  The iPad, although relatively small, is still no hand held GPS.  You can't simply slide it into your pocket and pull it out when needed.  Although I really loved the program, it just seemed a little unnatural walking around with my iPad as an outdoor navigation device.  It is simply too big.  I also found taking it in and out of a backpack wasn't very practical.  I mean, would you really carry your iPad around outside on a hiking trip through the hills?  Or on a camping trip?  Not me.  Too many chances to drop it or get it dirty.  It was also impractical on a bike, unless you had some way to mount it.  Even if you did, it would look like you had a laptop on your handlebars.  If you're doing any off road biking you'd do so at great peril of the thing getting shaken silly from all the bumps along the way, mounted or not.  Although the program works great, the iPad itself is really the weak link for this type of use in my opinion.
The Verdict
If you aren't concerned about where and how you use your iPad, for $2.99 I'm hard pressed not to recommend MotionX GPS HD.  I have yet to find another outdoor GPS application with the number of features that are offered here.  The ease of use, accurate tracking, and number of free maps you get with no monthly subscription fee - makes it top notch.
That being said, you must really consider if you'll use it outdoors.  Although Apple commercials show people wandering the city with their iPads, there is a big difference between the city and an Amazon jungle.  An iPad just isn't that portable when hiking through the woods, riding on a bike, or sailing around the harbor.  I found myself focused on protecting my iPad and not what I was doing.  This is something that could lead to trouble depending on what type of activity you are performing.  I did like it for exploring cities.  Finding things like outdoor landmarks, museums, and addresses was a breeze and fun.  This seemed like the best use of the application to me, and I'll continue to use it that way, especially on vacations. Although not part of this review, I feel compelled to mention that MotionX does offer an iPhone version of this application.  It is not as advanced as GPS HD to be sure, but I found it to be more practical and realistic for actual outdoor use.  I suggest you look at them both and decide what works best for you.  Either way, you'll pick a winner.
Mentioned apps
$1.99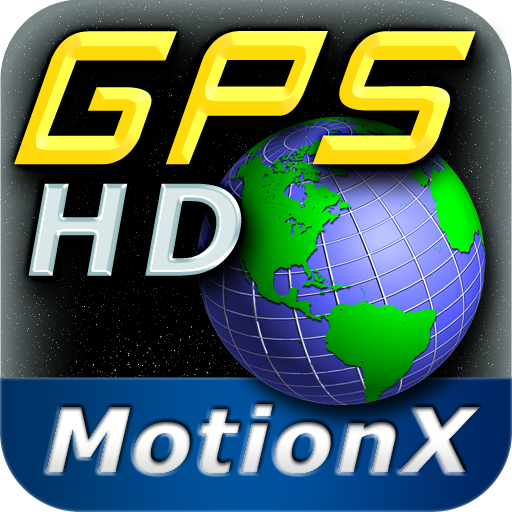 MotionX GPS HD
MotionX™
$0.99
MotionX GPS
MotionX™
$2.99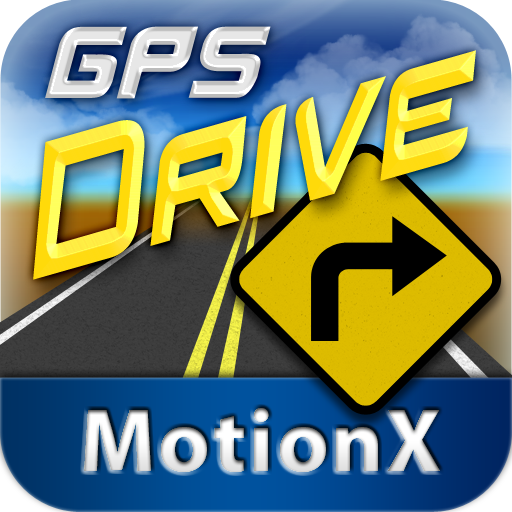 MotionX GPS Drive HD
MotionX™
Related articles