Review:
NFL.com
Game
Center
2010
-
Football,
Anytime,
Anywhere
September 29, 2010
Overview
Football has long been an enormous part of American culture, and Week 4 of another intense season is imminent. The official NFL.com Game Center 2010 attempts to provide fans with reliable scoreboards, live game tracking, and photos for your favorite team.
Features
The app is essentially a mobile version of NFL.com and has many elements from the site. You can view the most recent football news and blogs with a simple touch, as well as audio game highlights and video press conferences. There is live scoring for every game where you can access box stats, injury information, rosters, and play-by-play coverage. You can also pick your favorite team and receive push notifications when big plays happen.
The Good
NFL.com Game Center 2010 is a resource that will hook hardcore fans up with all the football news and updates anytime, anywhere. It shows you the scores and matchups for every week, even those that have passed, and you have the ability to look through a vast amount of information. Pigskin fanatics will enjoy this sports app, as it packs the majority of NFL.com into a single application with faster loading times. The personalization in the app lets you input the one (hopefully only one) team that you're a die-hard fan of. You also have the option to receive push notifications for scoring plays, critical events, quarterly scores, and final scores. For every game, there is a gallery of photos that are fun to look through. If you need to look back at the details in a past game, there is no better option available.
The Bad
Surprisingly enough, the official NFL.com app lacks video recaps for highlights and only includes post-game press conferences. This is a feature that is greatly missed, as watching last week's spectacular plays is the reason many people visit the site in the first place. Instead, the app gives you audio coverage of highlights. These tend to get boring quickly and aren't nearly as exciting as watching Arian Foster drill holes into the Indianapolis defense on a Retina Display. The app contains many glitches that have most likely contributed to its poor rating in the app store. On the schedules page, sometimes you can't scroll down to the bottom half of the page, rendering that section completely useless at times. On the news and media tabs, the menu at the top of the page is extremely difficult to navigate and unresponsive about half the time. While the app itself runs quickly, these bugs make using it very frustrating. Even on an iPod Touch 3G, the team icons look absolutely atrocious. For some teams, the images are so poor that you'll have a difficult time identifying them. There are many photos for you to view that focus on highlights, cheerleaders, and beautiful plays. While these are great to have, the fact that you can't zoom in or out on any of the images is really disappointing. Landscape mode is also not yet supported for anything except the press conferences.
The Verdict
NFL.com Game Center 2010 presents a few good features, but the horrible user interface and lack of essential elements prevents it from being a decent resource for football fans. With a few updates to address current bugs and missing features, the app could see some huge improvements. However, in its current condition, it is a disappointing experience that does not deliver the excitement and quality of the NFL. NFL.com Game Center 2010 should be free and is not worth the $4.99 price tag.
Mentioned apps
Free
Yahoo! Sportacular
Citizen Sports, Inc.
Free
ESPN ScoreCenter
ESPN
Free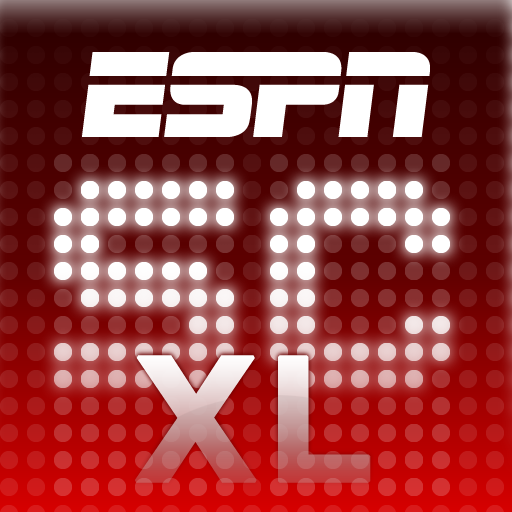 ScoreCenter XL
ESPN
Related articles